More valley vocational technical center news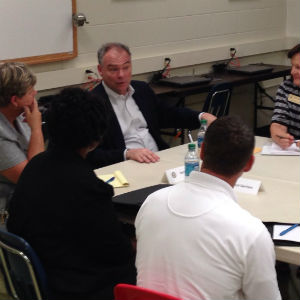 Blue Ridge Community College, Eastern Mennonite University, James Madison University, mary baldwin college, massanutten technical center, osher lifelong learning institute, University of Virginia, valley vocational technical center
Back to school: Adults hitting the books in search of new opportunity
For Sabrina Almarode, who was, admittedly, "scared" after learning that she was being laid off from Invista in 2009, the chance to go back to school under a federal education program was a lifeline. And the Fishersville woman is taking full advantage, working toward a degree in business at Blue Ridge Community College in Weyers...
Blue Ridge Community College, Eastern Mennonite University, James Madison University, mary baldwin college, massanutten technical center, osher lifelong learning institute, University of Virginia, valley vocational technical center
Adult learning in the Valley, Central Virginia
Lifelong learning at Mr. Jefferson's University An innovative program of university-level short courses developed at the University of Virginia will be offering classes in Staunton starting in September. The Osher Lifelong Learning Institute offers classes in topics ranging from the modern presidency to the relationship between science and faith, the history of opera, memoir writing,...