More Tyler Krieger news
baseball, Brett Johnson, Chris Huffman, Chris Huffman Fort Defiance, Chris Okey, Clemson, CU, Daniel Hand, Doug Kingsmore Stadium, fort defiance, senior, Shortstop Jay Baum, Steven Duggar, Tyler Krieger, Tyler Slaton, UNLV, VA, Zack Erwin
#26 Clemson blanks JMU baseball, 8-0
Clemson starter Zack Erwin turned in a complete game shutout and the Tigers pulled away with four runs in the eighth inning to complete an 8-0 victory over JMU on Friday night at Doug Kingsmore Stadium.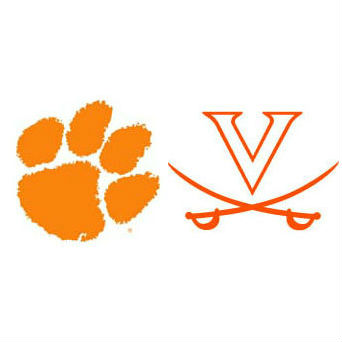 baseball, brandon downes, Chris Okey, Clemson, Coach Jack Leggett, Connor Jones, Daniel Gossett, Davenport Field, David Rosenberger, defense, Garrett Boulware, Josh Sborz, Matt Campbell, RBI, start, Tyler Krieger, virginia
#14 Clemson tops sloppy #2 UVa. baseball, 7-1
UVa. starter Josh Sborz took a no-hitter into the sixth inning. Then the wheels fell off for the second-ranked Cavs.