More Southeastern Conference news
CFO, college, defense, Football, Football Rules Committee, Four Major Rule Changes, Jersey, National Football Foundation, NFF, Outstanding Football Official Award, Rogers Redding, Rules Committee, Southeastern Conference, video, winter, Yard Penalty
Need-to-know football rules changes for 2014 season
Since 2011, The National Football Foundation (NFF) has partnered with Rogers Redding, the national coordinator of College Football Officiating (CFO), to help generate awareness for the rule changes in college football through a series of regular columns distributed by the...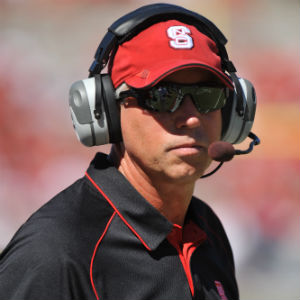 Archer Tigers, Coach Archer, defense, george welsh, Howard Schnellenberger, Jason Gildon, London, lsu, Miami, Miami Fla, Mike Archer, Mike London, NC, NC State, pro bowl, Southeastern Conference, Virginia
Mike London names Mike Archer to staff at UVa.
Virginia head football coach Mike London announced today the hiring of Mike Archer as a defensive assistant coach. Archer returns to Virginia after spending the 1991 and 1992 seasons at UVa as the linebackers coach on George Welsh's staff.