More Southeast Virginia news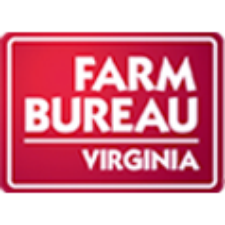 Everett Jr, Farm Bureau, Farm Bureau Federation, Joey Doyle, National Agricultural Statistics Service, peanuts, rotary, Southeast Virginia, soybean, tornado, virginia, Virginia Farm Bureau, Virginia Farm Bureau Federation
Summer storms can squash crops
Severe thunderstorms and even a minor tornado rolled through parts of Southeast Virginia the week of July 6, causing property damage in the region. Hail and high winds associated with the storms also damaged crops on some farms.
corn, Farm Bureau, Farm Bureau Federation, Indonesia, Jonah Bowles, pakistan, peanuts, senior, Southeast Virginia, soybean, soybeans, USDA, Vietnam, virginia, Virginia Farm Bureau, Virginia Farm Bureau Federation, wheat, winter
Virginia growers expected to plant additional cotton, peanuts
After a cold and wet early spring, Virginia farmers are ready to get their crops in the ground. Corn plantings across the state are behind schedule. Cotton and peanut producers are expecting to plant more acres this year, while producers...