More Scott Reiter news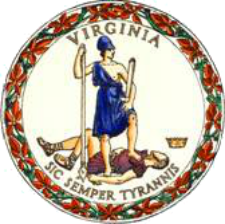 Charles City, Extension Agent, First Place, Jonathan Vest, Lloyd Hipkins, Pesticide Applicator Recertification Course, Pesticide Disposal Program, Pesticide Safety Education, Plastic Pesticide Container Recycling Program, Prince George, Private Pesticide Applicator Recertification Course, Roy Flanagan, Scott Reiter, Second Place, Third Place, VDACS, Virginia, Virginia Beach
VDACS recognizes extension agents for outstanding service
growth, Mark Warner, National Association, PAC, Political Action Committee, President Bradley, real estate market, REALTORS, RELATORS, RPAC, Scott Reiter, senator mark warner, Senator Warner, small business, success, United States, Virginia, Virginia Association, Virginia Realtors
Realtors PACs endorse Mark Warner for Senate
The Virginia Association of RELATORS® PAC in conjunction with the National Association of REALTORS® Political Action Committee (RPAC) announced its endorsement of Mark Warner for the United States Senate.
David Moore, event, Jerry Stenger, NASS, National Agricultural Statistics Service, news, North Carolina, Prince George, Scott Reiter, Shenandoah, Shenandoah Valley, Southwest Virginia, start, Virginia, Virginia Climatology Office, virginia cooperative extension, wheat, winter
Who doesn't mind the snowy winter? Farmers
Cold temperatures and regularly occurring snowstorms this winter have even hardy folks like Virginia farmers eager for spring to arrive.