Tag: Robert Clendenin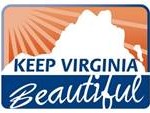 The Waste Management Think Green® Grants are part of the environmental services company's commitment to encourage the development and sustainability of environmental solutions that improve community environments.
---
AFP
Have a story idea or a news tip? Email editor Chris Graham at [email protected] Subscribe to AFP podcasts on Apple Podcasts, Spotify, Pandora and YouTube.