Tag: richmond baseball team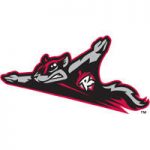 A late comeback effort by the Richmond Flying Squirrels came up short in a 2-1 loss to the Harrisburg Senators Tuesday night at FNB Field.
---
AFP
Have a story idea or a news tip? Email editor Chris Graham at [email protected] Subscribe to AFP podcasts on Apple Podcasts, Spotify, Pandora and YouTube.