More NWCA news
Alex Dieringer, Chris Henrich, Current Virginia, event, George Mason, Junior World, NCAA, Nick Sulzer, Nick Sulzer Cleveland, NWCA, Oklahoma State, school, Scott Moore, senior, Stephen Dwyer, Steve Garland, Teyon Ware, uva, Virginia, VMI
UVA wrestler Nick Sulzer to compete in 2014 NWCA All-Star Classic
UVA senior wrestler Nick Sulzer (Cleveland, Ohio) will compete in the 2014 NWCA All-Star Classic on Nov. 1 in Philadelphia at The Palestra. Sulzer will wrestle Oklahoma State junior Alex Dieringer, the 2014 NCAA Champion at 157 pounds, who is moving up a weight class this season.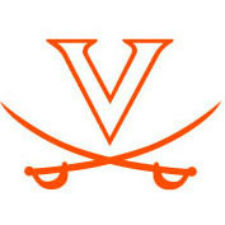 ACC, Charlottesville, John Paul Jones, John Paul Jones Arena, Las Vegas, Mem Gym, Memorial Gymnasium, National Duals, NCAA, North Dakota State, NWCA, Ohio State, Paul Jones, power, Steve Garland, Tuesday Aug, uva, Virginia, Virginia Duals, wrestling
UVA wrestling releases 2014-2015 schedule
UVA wrestling head coach Steve Garland announced his program's 2014-15 schedule on Tuesday (Aug. 26). The strong schedule is highlighted by a home dual with national power Ohio State at John Paul Jones Arena as well as a road match at 23-time national champion Iowa in the NWCA National Duals.