More MISS news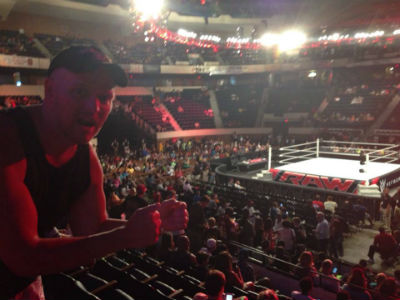 Bray Wyatt, Chris Jericho, FLAIR, HIT, HOT, LOVE, MISS, Monday Night, Monday Night Raw, obama, PUNK, PUSH, RED, RIC, Richmond, Roman Reigns, SPEAKING, virginia, WWE
Hits, Misses and More from WWE Monday Night Raw in Richmond, Virginia
MISS: Sting wasn't there OK, so we knew he wasn't going to be there, but the teases that Sting gave us last week on Twitter and Facebook about 07.14.14 had to come with more payoff than a commercial spot for...
Batista Bomb, Bray Wyatt, Daniel Bryan, GRADE, HIT, hulk hogan, JBL, John Cena, JV, Lesnar- Taker, MISS, OVERALL, power, Review Hits, RKO, Undertaker Streak, WHAMMY, World Titles, WWE
WrestleMania 30 Review: Hits and misses on a big night for Daniel Bryan, Undertaker
Did anybody have The Undertaker losing? No. Did anybody not have Daniel Bryan winning? No. Both factor in to one of the more memorable WrestleMania events in the 30-year history of the franchise. With that in mind, let's look at...