More Efficient Economy news
Efficient Economy, electricity, energy, energy efficiency, Executive Director, Executive Director Steven Nadel, Key Findings Include, Maggie Molina, New Mexico, New York, power, Program Director, Report Energy, Rhode Island, Source Energy
Report: Energy efficiency is America's cheapest energy resource
According to a new report released today by the American Council for an Energy-Efficient Economy (ACEEE), energy efficiency is the cheapest method of providing Americans with electricity.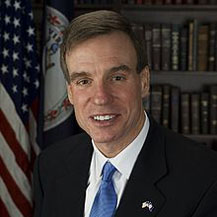 bipartisan, deficit, Efficient Economy, electricity, energy, energy efficiency, ESIC, federal, Jeanne Shaheen D-, jobs, Mark Warner, Mark Warner D-, Rob Portman, Rob Portman R-, the economy, VA, Virginia, Warner D-
Warner, Shaheen, Portman renew effort to pass bipartisan energy efficiency bill
U.S. Sens. Mark Warner (D-Va.), Jeanne Shaheen (D-N.H.) and Rob Portman (R-Ohio) renewed their bipartisan push for a national energy efficiency strategy last week by reintroducing an updated version of the Energy Savings and Industrial Competitiveness Act (ESIC).