Tag: Commonwealth Attorney
Del. Eileen Filler-Corn introduced HB 1343, legislation requiring the reporting of campus sexual assaults by campus and local law enforcement to the local Commonwealth's Attorney within 48 hours of the reported incident.
---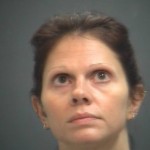 The Waynesboro Circuit Court a bench warrant for Amy Mary Snead (Ackelson), 34 years old, on Oct. 10 in relation to her upcoming jury trial on the felony charge of manufacture or possess with the intent to distribute marijuana. The capias to show cause for Snead was issued due to her violation of the terms of her bail.
---

Derick Heath Ackelson, 43 years old, is now a wanted man. Ackelson was scheduled to appear in Waynesboro General District Court on Monday for a preliminary hearing for the August grand larceny charge but was a no show.
---