More Chincoteague Island news
Chesapeake Bay, Chincoteague Island, Chincoteague Oysters, East Coast, Eastern Shore, food, Governor Terry, Grand Central, growth, National, New York City, Oyster Month, Rappahannock River, retail, Terry McAuliffe, tourism, Virginia, Virginia Oyster Month, virginia tourism corporation, wine
Celebrating Chincoteague salts during Virginia Oyster Month
book, Chincoteague Island, Chincoteague Ponies, Chincoteague Volunteer Fireman, Coastal Living, Eastern Shore, entertainment, event, food, homecoming, Marguerite Henry, Memorial Park, northeast, Pony Penning, Pony Penning Week, Virginia, Wednesday July
Saltwater cowboys ready for 89th annual Pony Penning at Chincoteague
Excitement is in the air in this small island off the northeast coast of Virginia now recognized as the Happiest Seaside Town in America according to Coastal Living®. It's Pony Penning time, also known as "homecoming" to 'teaguers.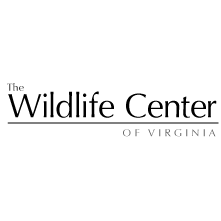 Bald Eagle, Bald Eagles, Bald Eaglets, Belle Isle, Belle Isle Visitor Center, Black Bears, Chincoteague Island, Critter Cam, DDT, Eastern Shore, Great Horned Owls, Kristin Britton, Rappahannock River, Virginia, virginia state parks, Visitor Center, Wildlife Center, Wildlife Center of Virginia, young
Wildlife Center of Virginia to release bald eagle
The Wildlife Center of Virginia, a leading teaching and research hospital for native wildlife, will release an adult Bald Eagle on Friday, June 13 at 1:00 p.m. at Belle Isle State Park in Lancaster County.