Top News
Survey: What do Waynesboro residents think?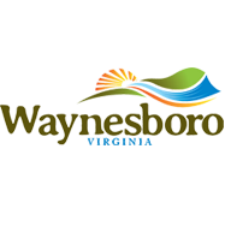 Residents think Waynesboro is a good place to live, raise children and retire, and that the city does a good job with police, fire and rescue.
But they don't have a lot of confidence in city government, largely think city leaders don't value their input on big decisions, and that the city is basically at a standstill.
This is from a survey conducted by Vice Mayor Terry Short, who was elected to Waynesboro City Council last May.
Short used the money left in his campaign account to pay for the Community Satisfaction Survey. The response was solid: 546 people took part in the online survey, and an additional 143 returned surveys that were sent via mail, though data from the paper surveys were not included in the final numbers because the demographics of those who responded didn't result in a statistically representative sample.
That bit of polling science having been explained, we have a treasure trove of numbers to sort out, and a picture of how residents view their city that is perhaps not surprisingly mixed.
On the feel-good side, people here seem to think Waynesboro is a good place to live (an average 3.08 stars on a four-star scale), a good place to retire (3.07 stars) and a good place to raise children (3.01 stars).
Residents rate overall quality of life just under the three-star level (at 2.92 stars).
They really like the fire department (3.71 stars), EMS (3.68 stars) and police (3.39), though the number on crime prevention trails behind a good bit in context (a 2.91-star rating).
Also popular: the city public library (3.59 stars), city parks (3.27 stars), parks and rec programs (3.22 stars), drinking water (3.19 stars), garbage collection (3.17 stars) and rec centers (3.10 stars).
Where there is room for improvement: snow removal tops the list (1.88 stars), with street repair (2.26 stars) and sidewalk maintenance (2.29 stars) not far behind.
City government as a whole seems to be in the crosshairs, with one notable exception: survey respondents gave the customer service offered by city employees a solid 3.04-star rating.
It was downhill from there. Residents rated the value of services relative to taxes paid to the city at 2.40 stars, rated the overall honesty of city government at 2.37 stars, weighed in with 2.12 stars on a question about whether city leaders generally act in the best interests of Waynesboro, and 2.06 stars regarding overall confidence in city government.
Another question asked respondents their feelings in terms of direction. Forty-seven percent answered that they feel the city is at a standstill, with 20 percent saying they feel things are headed in the right direction, and 15 percent thinking the city is headed in the wrong direction.
The top priority for respondents: education, at 63 percent, and 68 percent listing schools as the answer to another question on what the city should spend more money on.
Programming note: I'm going to talk with Short for a podcast Friday afternoon to dive deeper into the numbers, and get his perspective on what city leaders can glean from the data points.
If you read this and have a question of your own that you'd like me to include in the podcast, please email me at [email protected].
Column by Chris Graham