Super Bowl time for Liberty University online student Nick Foles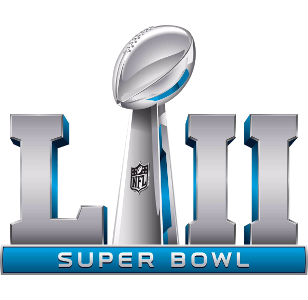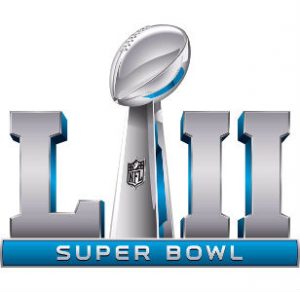 While Liberty University students gather to watch the Super Bowl on Sunday, many of them — no matter which team they're rooting for — are eager to watch one of their own take to the field.
Nick Foles, the Philadelphia Eagles' quarterback who will make his first Super Bowl appearance, started taking graduate classes through Liberty's online program last offseason, studying in the Rawlings School of Divinity.
The 29-year-old spent last offseason at his home in Southern California, where he could take advantage of the flexibility and convenience of Liberty's online education. He has indicated he will pick up his courseload once again this coming offseason.
Foles is in the sixth season of his NFL career, but he has been open about his alternate career plans, telling reporters that he might like to be a high school pastor.
"When you're playing in the NFL, you can only do this for a short amount of time," he told the Philadelphia Inquirer. "Guys retire before they're 30. If you play forever, you play into your 40s — and you're still a young man with a lot of life left to live. … That's what I've enjoyed in the offseason, being able to take classes, do that. It makes it easy to go play."
Foles has also been bold about living out his faith. His Twitter bio reads, "Believer in Jesus Christ, husband, father, son, brother." In a press conference on Thursday, he shared about the deciding moment — to sign with the Eagles and not retire.
"I knew as a person, the more growth I would have and the more opportunity I would have to glorify God and trust in Him was to go back and play football … because of everything I had encountered," he said. "It took a lot more faith to go back and play than if it would have gone the other direction, but either way would have been fine. I know I would have trusted in God. He gave me the strength to go through those moments — through prayer, through studying the Word, through my relationship with my wife and family, I wouldn't be up here without them, without God in my life. Every time I speak and every time I play the game, it's to glorify Him."
Foles also talked about the relationship with his offensive coordinator Frank Reich, who had been in a similar role as a backup quarterback headed to his first Super Bowl and who had also been to seminary and become a pastor.
For now, energy is high on Liberty's campus as students share their excitement at the chance to see Foles perform. Junior Nick Booth is one of Foles' fellow students who will be cheering him on.
"As an Eagles fan, it's been amazing to see how Nick Foles has been able to perform and improve," he said. "I'm excited to have him as the Eagles' quarterback in the Super Bowl, and it's cool to know that the quarterback on my team is a student here like me."
Liberty has another connection to this weekend's big game. Alumna Sam Ponder ('09) will be covering the Super Bowl for ESPN. Ponder is host of ESPN's "Sunday NFL Countdown."