Staunton shooting now upgraded to murder with death of victim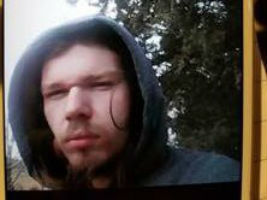 A Staunton man is now wanted for murder after the victim of a Friday shooting died late Saturday night at the UVA Medical Center.
Melanie Wade, 37, passed away at 8:39 p.m., according to a news release from the Staunton Police Department. As a result, a new warrant against her alleged assailant, Orion Jeffrey Painter, 22, has been obtained, for second-degree murder.
Painter is at large, and is considered armed and dangerous. He is a white male, 6'0″, 220 pounds, with brown hair and blue eyes.
He may be operating a silver Jeep Cherokee with license plate number VNT-8427.
Anyone with information about this incident is asked to call either the Staunton Police Department at 540.332.3842 or Crimestoppers at 1.800.322.2017.