Staunton Senior Center began SAIL assessments
Anna Stell, Marketing Representative for Interim Health Care and health program presenter at Staunton Senior Center, arrived at noon on Monday, Jan. 6 ready to assist Lori Pullin, Program Director for SSC, with Stay Active & Independent for Life (SAIL) assessments.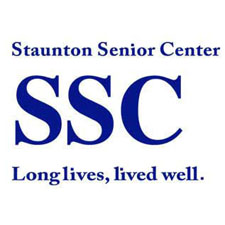 SAIL is a new exercise program that will start in February at SSC. Other local senior centers are also incorporating this program in 2014. Participants in the program are required to take part in initial assessments that provide them and the staff working with the program baseline information about their physical capabilities; and hopefully when assessments are performed in a few months, participants will see an improvement in their physical health after being in the exercise program.
Anna and Lori completed five assessments, thus "getting their feet wet" on the best ways to organize this procedure. Three other dates in January are scheduled to meet with members of the Center who regularly exercise and any members who would like to try this new fitness program.
More online at www.StauntonSeniorCenter.org.
Comments