Top News
Staunton Public Library to host Irish genealogy seminar March 16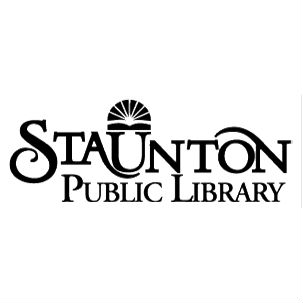 The Staunton Public Library will host a special seminar, Tracing Your Irish and Scots-Irish Ancestors, on Monday, March 16, co-sponsored by the Augusta County Genealogical Society.
Experts Fintan Mullan and Gillian Hunt from the Ulster Historical Foundation will show participants how to get the most out of Irish resources and records, gain strategies for breaking down brick walls, and grasp important historical context that may help fill in gaps in their research. Many people believe that researching Irish ancestors is impossible because of the destruction of the Public Record Office in 1922. As the presenters will demonstrate, this is just not so.  While many records were destroyed, others survived and have come online in recent years.  For those who are just beginning their Irish research or have been at it for years, this is a don't-miss workshop!
Fintan Mullan and Gillian Hunt will present 2 sessions on Irish and Scots-Irish genealogy for beginners and active family historians. Topics covered from 1:00 to 5:00 pm include Introduction to Irish and Scots-Irish Family History Research, Records Related to the Different Churches in Ireland, and Understanding Irish Townlands: the importance of place, identity and administrative divisions in Irish research. The evening session from 6:30 to 8:30 covers Emigration from the North of Ireland to North America in the Eighteenth Century (the story of the Scots-Irish) and Solving Your Brick Walls: Practical Internet Tutorial and Resolving Research Problems.  Patrons may attend either or both sessions.
This seminar provides very practical and detailed information on how to trace Irish ancestors. The presenters are from one of Ireland's foremost genealogy research organizations and publishing houses and they will give advice on what to do and where to go next. Fintan Mullan is Executive Director of the Foundation, an educational nonprofit organization which specializes in historical research and publications. Gillian Hunt is Research Officer with the Foundation.  With over 55 years' experience of serving Irish people everywhere, the Ulster Historical Foundation will help you discover your family's story.
What better way to celebrate St Patrick's Day itself, than by making a start on your Irish and Scots-Irish ancestral quest. Your Irish genealogy is waiting to be discovered.
The Staunton Public Library is located at 1 Churchville Avenue. Please call (540) 332-3902 to register for either or both sessions.