Staunton Public Library to host book launch of thriller novel set in Staunton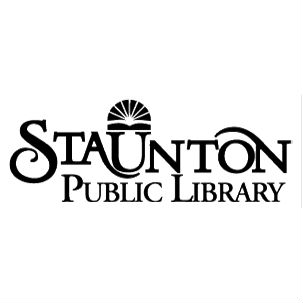 The Friends of the Staunton Library will host a book launch and signing for the latest release by award-winning thriller author Brad Parks from 7 to 9 p.m., March 6 at Bedlam Brewing, 2303 N. Augusta St.
Parks is best known for his Carter Ross series and last year's standalone thriller "Say Nothing," which received critical acclaim and was named a best book of 2017.
"Closer Than You Know" is his new suspense novel that follows the story of a young mother who experiences the nightmare of having her child taken away by social services. Local readers will see familiar names and places in the book, since the story takes place in Staunton.
The novel is already receiving high praise from trade publications and book review magazines like Library Journal and Kirkus.
"Having this book set in Staunton is so exciting, as is sharing in some of the experiences involved in the launch of a well-known writer's work," said Friends of the Library Board Member JoAnn Tigert. "I'm a book lover from as far back as I can recall, and Brad's thrillers are some of my favorites."
At the launch, Parks will discuss the process of writing "Closer Than You Know," read a selection from the novel, and sign copies.
"It's not every day that our small town makes it into the pages of a nationally released book, so we are delighted for the opportunity to celebrate both Brad's work and the City of Staunton," said Sarah Skrobis, director of library services for the Staunton Public Library.
Books will be available for purchase for $20 with all proceeds supporting the Friends of the Staunton Library. Cash, check, and credit cards will be accepted at the event.
About the Author
Brad Parks is the only author to have won the Shamus, Nero, and Lefty Awards, three of crime fiction's most prestigious prizes. A former reporter with The Washington Post and The Star-Ledger (Newark), he lives in Virginia with his wife and two children. Learn more about Parks and his books at bradparksbooks.com.
About the Friends of the Staunton Public Library
The Friends of the Staunton Public Library are a 501(c)(3) organization that provides volunteer support and raises funds that enhance the programming, technology and collections of the library. Learn more about the Friends of the Staunton Library.