Staunton: Pipeline challenge submitted to federal appeals court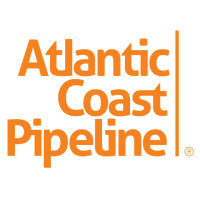 A friend of the court brief to challenge the construction of the Atlantic Coast Pipeline (ACP) has been submitted on behalf of the City of Staunton and Nelson County to a federal appeals court.
City Council voted unanimously six months ago to join Nelson County in submitting an amici curiae brief to present its concerns about the ACP to a federal appeals court. The court will hear legal challenges to decisions of the Federal Energy Regulatory Commission.
An amicus brief is provided by non-litigants in appellate court cases who have a strong interest in the subject matter and provides supplemental information and arguments for the consideration of the court. The City will not become a party to the litigation but act as a friend of the court.
The primary reason for the City's participation in the brief stems from concerns about the possible contamination of Gardner Spring if a contaminant spill occurred along the proposed pipeline corridor. The spring provides a substantial amount of the City's water supply, as well as some for Augusta County, and the proposed route for the pipeline passes near the spring's recharge area.
The Southern Environmental Law Center (SELC) also filed a challenge and a brief in the same federal court of appeals this month on behalf of numerous other parties opposing the pipeline. View the SELC brief.
Comments