Staunton participating in Small Business Saturday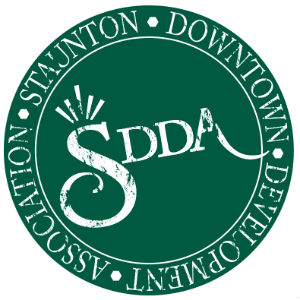 The Staunton Downtown Development Association first began participating in Small Business Saturday in 2010 with 28 businesses.
In 2016, Downtown Staunton boasts over 60 businesses participating.
Small Business Saturday celebrates small, independently owned businesses throughout the country and reminds buyers about the value of shopping small.  Small business is the backbone of the Staunton employment and tax base.  AMIBA (American Independent Business Association) reports that each dollar you spend at independent businesses returns 3 times more money to your local economy than one spent at a chain (almost 50 times more than buying from an online mega-retailer) — a benefit that keeps taxes lower. Small businesses also donate more than twice as much per sales dollar to local non-profits, events, and teams compared to big businesses. http://www.amiba.net/resources/localhero/
For Staunton Downtown shoppers, the experience of buying locally is personal. Downtown stores offer gift wrap, wish lists, special orders and great customer service, more importantly they know you and your family by name.  Small businesses have authentic relationships with their customers, making shopping a more rewarding experience.  Recognizing the power of shopping small, on November 10 the City Council issued a Proclamation to "urge the residents of our Staunton community, our regional community, and communities across the country to support small business and merchants on Small Business Saturday."
Small Business Saturday is a great time to enjoy Holiday shopping in a relaxed environment, devoid of canned music and the crowded, pressure-cooker shopping of the big box stores.  Many locals bring their family and guests to Downtown to celebrate the season, enjoy the beautiful holiday décor and window displays, grab some lunch, shop and experience all the Downtown has to offer.
In addition to the most amazing stores in the "Best Shopping Area in the Shenandoah Valley" Virginia Living Readers Poll 2016, Downtown Staunton will have Classic Carriage rides at 2:00 p.m. on Beverley Street ($5 Adult, $3 child) and MIX 93.1 and Dixie Pony Rides ($5) at the Sunspots Pavilion at 10:00 a.m. Businesses will have activities and great shopping throughout the District.
Shoppers are welcome to sign up for the Downtown Discount Card at the Visitor's Center.  This is the customer loyalty card that encourages shoppers to shop small all year long by offering discounts and specials at your favorite stores.
Sign up online: stauntondowntown.org/play-in-downtown-staunton/discountcard.
Staunton Small Business

Saturday

Participating Stores
17 E Beverley Antiques |  Hidden treasures throughout the store (one per person)
Baja Bean |  Food and drink specials
Beverley Cigar Store |  20% off Humidors and other package deals
Black Dog Bikes | 15% off gift cards
Blue Mountain Coffees |  See store for details
Camera Heritage Museum |  See store for details
Cherish Every Moment |  Cherish Every Moment Dollars with purchase, door prizes
Clocktower Restaurant & Bar |  20% off

3pm-5pm

, excluding alcohol
Co Art Gallery |  Small Works event
Cranberry's Grocery & Eatery |  Free Cranberry's Kool Bag (purchase of $20 or more in grocery)
Crown Jewelers |  50% off, 50% of the store
Design @ Nine |  BOGO 50% scarves
Emilio's Italian Restaurant |  Free small plate appetizer (select items) with purchase of any entree
Farmhouse Kitchen and Wares | See store for details
Fluffy Fannies |  See store for details
Fretwell Bass & Acoustic Instruments |  See store for details
Grandma's Bait |  Special surprise and discounts
H.L. Lang & Co. Jewelers |  Refreshments, jewelry activity, and doorbuster offer
Harmony Moon |  Refreshments, prize drawing, World Peace Wish Tree
Heifetz Institute |  10% off everything, all day
Joe's Steakhouse |  Purchase $50 gift card, receive $10 gift card free
Oppleman |  10-50% off all jewelry
Latitudes Fair Trade |  See store for details
Lewis Creek Market |  $5 wine tastings all day
Lingo Networks |  See store for details
LTD 7 |  Spin the wheel for discounts and prizes
Made; By the People, For the People |  See store for details
Mill Street Body & Soul Day Spa and Salon |  60 min. massages or facials- $60, Spa pedicures-$35
Monica Wilson Photography |  Special coupon for 2017
My Yarn Stash |  Free gift with purchase (over $25)
Nu-Beginning Farm: The Store |  Belgian Waffle Breakfast (

7:30-11am

), Wine Tasting (

12-2pm

), Free Samples (

2-7pm

)
Ox-Eye Vineyards Tasting Room |  See store for details
Pennywhistle Provisions |  Debut of new wine specials
Pufferbellies Toys and Books |  See store for details
Queen City Place |  10% off bookings
Rachel's Quilt Patch |  Collection for the Valley Mission
Redwood & Co. |  See store for details
Rooster Art and Coffee |  10% of artwork by Ivan Pesic
Shenandoah Hops |  Tasting local craft beer
Sole Focus Running | 10% off all Wish List items, and other specials
Staunton Coffee & Tea |  See store for details
Staunton Olive Oil Company |  10% off all oil and vinegars (excludes mini bottles)
Sunspots Studios |  Glassblowing and Blow Your Own Ornament
The Dragon's Hoard |  See store for details
The Emporium |  See store for details
The Pampered Palate Cafe |  Raffle: 3 x $37 gift certificates celebrating 37 years in business
The Sacred Circle |  15% off clothing and apparel
Wilderness Adventure |  See store for details
Woodrow Wilson Presidential Library and Museum |  See store for details
Yelping Dog Wine |  See store for details
Zynodoa |  See store for details
Details online: stauntondowntown.org/colio/small-business-saturday-2016/
Facebook: facebook.com/events/1743272662603495/
Comments