Local
Staunton Out of the Darkness Walk close to reaching goal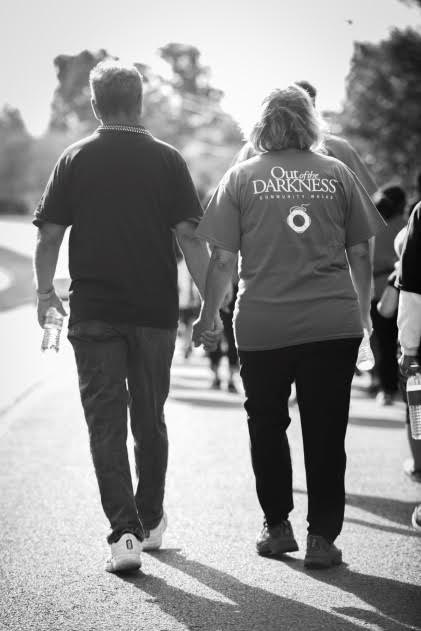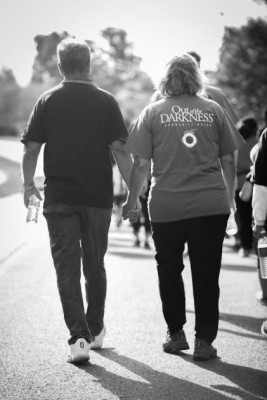 The Staunton Out of the Darkness Walk is on target to reach its $25,000 fundraising goal. With more than 36 hours to go, the walk website shows online donations just shy of the walk goal.
The effort to raise money for the American Foundation for Suicide Prevention picked up momentum in the weeks leading up to the walk with more than 395 participants now registered to walk.
AFP Vice President Crystal Graham is a team captain for the walk. Graham has 60 people joining her for Saturday's walk at Gypsy Hill Park in Staunton.
"It's amazing that so many people have stepped forward to be a part of this walk," Graham said. "I think we have brought a great deal of awareness to something that almost everyone has been touched by and no one generally wants to talk about."
The "Remembering Tina" team was organized to remember Graham's identical twin sister, Christina, who committed suicide 23 years ago. The 60 people joining Graham are walking to remember Tina, but many are also walking to remember a loved one who attempted or completed suicide.
"My sister died when she was 15, a long time ago," Graham said. "It's going to be remarkable to see so many of our friends, family and colleagues joining us for this important cause."
Graham will be joined by her older sister, Heather, mom, Peggy, and Dad, Paul, for the walk.
Online registration for anyone who wishes to walk closes on Friday at noon. There is no cost to register, but participants who are 13 years or older are required to register. Registration will also be open on Saturday starting at 9 a.m. at Gypsy Hill Park. The walk will begin around 10 a.m. The group will do three laps around the park but walkers may walk as little or much as they choose.
As of 7 p.m. Thursday, the "Remembering Tina" team had reached 74 percent of the goal of $7,500.
"We are so close to reaching our goal," Graham said. "I am really proud of our team for working so hard to make a difference in the community."
AFSP is at the forefront of research, education and prevention initiatives designed to reduce loss of life from suicide, according to the fundraising website. The organization has set a goal to reduce the annual suicide rate by 20 percent by 2025.
"After the walk is over, we hope to sit down with AFSP, and map out a plan for allocating dollars in our community for education and to support survivors," Graham said.
In addition to the walk, the public may come out to support AFSP with a 50/50, silent auction and quilt raffle.
Donations for the American Foundation for Suicide Prevention Staunton Out of the Darkness Walk are accepted through December 31 online.
For more information on the walk, visit the "Remembering Tina" team page at http://afsp.donordrive.com/team/rememberingtina
Related stories
– The Ditto Movement: My way of making sense of the senseless
– After I pulled the trigger
– Residents walk to raise awareness Saturday, The News Virginian
– Breaking the silence: Suicide victim's family gets involved in walk for prevention
– Remembering Tina: Suicide prevention walk planned for Oct. 10
– AFP editor Crystal Graham talks suicide prevention