Staunton native participates in a navigation drill aboard USS Green Bay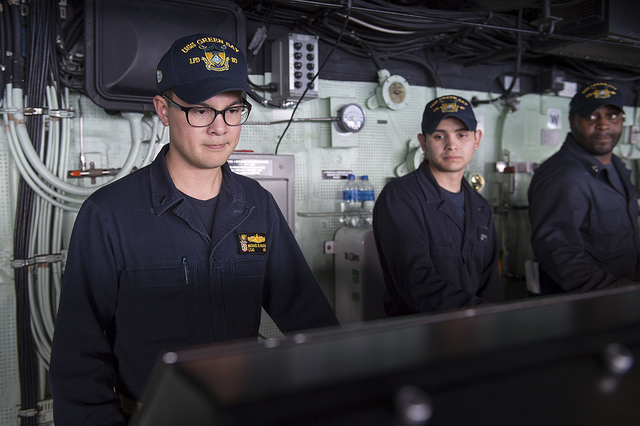 Lt. j.g. Michael Radoiu, from Staunton, monitors the ship's location on a voyage management system in the bridge of the amphibious transport dock ship USS Green Bay (LPD 20) during a navigation drill.
Green Bay is operating in the Indo-Pacific region to enhance interoperability with partners and serve as a ready-response force for any type of contingency.
U.S. Navy photo by Mass Communication Specialist 2nd Class William Collins III/Released