State Water Control Board approves final regulations for stormwater, mining activities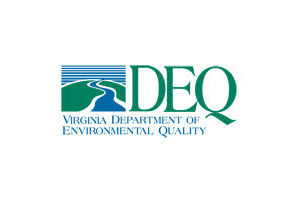 At its meeting Monday, the State Water Control Board approved final regulations for three general permits that will expire on June 30, 2019.
Administered by the Virginia Department of Environmental Quality (DEQ), these general permits establish consistent procedures and requirements for the issuance of Virginia Pollutant Discharge Elimination System permits required for discharging pollutants into Virginia's streams and rivers.
These general permits establish protective guidelines and ensure consistency while providing timely approval for more than 7,500 applicants who engage in these activities. The revisions for the following activities go into effect on July 1:
Nonmetallic mineral mining (sand and gravel mining)
Stormwater associated with industrial activity
Construction stormwater general permit
The SWCB reviewed DEQ staff recommendations based on stakeholder meetings and public comments and also heard additional comments from the public during the meeting.
The Board accepted, and the DEQ agreed, to citizen a proposal to review the water quality standard for standard during its triennial review.
The SWCB also approved the revised penalty for the Tyson poultry farm) on the Eastern Shore. An earlier proposal was rejected by the SWCB.
"We are pleased DEQ negotiated a settlement that includes the highest penalty possible," said DEQ Director David Paylor.
The next meeting of the SWCB is scheduled for June 27. For more information, visit 
www.DEQ.Virginia.gov
Comments