State of the art racing simulator to pace Richmond Raceway outbound events in 2018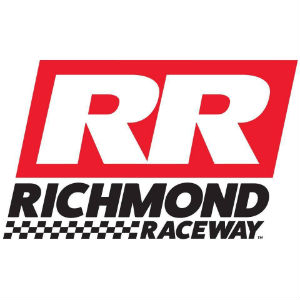 As Richmond Raceway continues to engage NASCAR fans and communities across the region with interactive experiences, the track introduces a state of the art two-seat, in-car driving simulator with Pro-Line Trailers hauler for select outbound events in 2018.
The new attraction will allow fans to get behind the wheel to drive Richmond's famed ¾-mile D-shaped oval and 79 other tracks including some select Racing Virginia tracks. The Richmond Simulator will be officially unveiled on richmondraceway.com next week.
The new Richmond Simulator will make its debut at the NASCAR Hall of Fame for NASCAR Fan Appreciation Day in Charlotte, N.C. on January 20. The simulator will be featured along with autograph sessions with drivers from all three NASCAR national series, plus Hall of Fame inductees and drivers in the NASCAR Next youth initiative. To learn more about NASCAR Fan Appreciation Day, visit NASCARHall.com.
"There is nothing like the iconic Richmond racing experience, so our new state of the art simulator allows fans to be immersed in that experience like never before. With the Richmond Raceway Simulator, and iRacing's technology, we can virtually put fans on the track while sitting in an original competition race car," said Richmond President Dennis Bickmeier. "We are always listening to our Fan Advisory Board and Youth Fan Advisory Board, and having something that was more interactive at our displays was on their priority list. We hope this program will share the experience of racing at Richmond, Racing Virginia and other iconic tracks in preparation for Richmond's Toyota spring race weekend."
The simulator will be in use for the first time in the Commonwealth at the inaugural Season Launch Spectacular on Friday, January 26 at the Richmond Raceway Complex's Old Dominion Building. The Season Launch Spectacular will include fan photo opportunities with the Monster Energy NASCAR Cup, meet and greet with 2018 Team Racing Virginia athletes, NASCAR Heat 2 Tournament, tailgate games with exclusive prizes, and much more. To learn more about the Season Launch Spectacular, visit richmondraceway.com.
The new simulators are housed in a race car that was driven competitively by Racing Virginia motorsports athlete, Eric McClure. Richmond purchased the race car in the summer of 2017, and completely renovated it over the last six months. The Richmond Simulator now features a 2018 Monster Energy NASCAR Cup Series Toyota Camry front and back end.
The fully ADA accessible Richmond Simulator is powered by iRacing, the world's premier motorsports racing simulation platform, allowing fans the chance to race the famed ¾-mile D-shaped oval at Richmond along with 79 other tracks using more than 230 different configurations. Some of the highlighted venues include Racing Virginia tracks such asMartinsville Speedway, Virginia International Raceway, Larry King Law's Langley Speedway, and South Boston Speedway.
The iRacing platform allows drivers to compete against fellow racers on iconic race tracks from around the globe, along with the classic tracks of Racing Virginia. eDrivers can navigate a technical corner at speed or read the air as they draft bumper-to-bumper on a straight, all in a realistic racing environment. The iRacing track list spans eras, design philosophies and ever-improving vehicle performance. Thanks to the proprietary iRacing track technology, each track offers a unique experience to racers inside the Richmond Raceway Simulator.
"iRacing is thrilled to extend its partnership with Richmond Raceway," said Tony Gardner, iRacing President. "There is no better way for fans to experience the intensity of on-track action as they can in iRacing. No other eSport simulation translates as well from virtual to real world as motorsport does. For that reason, this is the ideal way to engage fans and get them excited for the on-track action that Richmond is notorious for."
Richmond-based Sim Seats designed and installed the new hardware for the simulators. Since 2009, Sim Seats has been designing and fabricating the best driving simulators, triple monitor mounts, sim racing accessories, and complete turn-key iRacing ready packages. To learn more, visit Sim-Seats.com.
"What a great opportunity for us to work with Richmond Raceway to get their fans in the driver's seat," said Zach McAfee, Owner of Sim Seats. "We've designed systems from amateur racers all the way up to the pro levels, and now Richmond Raceway fans will be able to try out what the pros use for practice between weekends. The sound of the engine roar and tires squealing. The feel of feedback through the steering wheel and controlling the car at the limit. It will really give folks a true feeling of being out on the race track."
Stay connected to richmondraceway.com and our social channels on Facebook, Instagram, Twitter, Snapchat and YouTube for the official unveiling of the Richmond Simulator next week and in the weeks ahead for information on our 2018 eSports program and outbound events schedule.