STAB's McNamara receives Virginia State Golf Association scholarship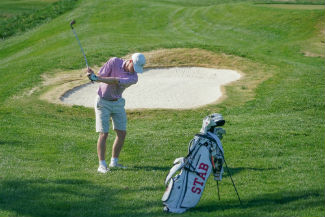 St. Anne's-Belfield School senior Sam McNamara was named one of 37 high school recipients of this year's Virginia State Golf Association's college scholarships. The awards were announced on May 7 at the Richmond Country Club.
"Sam is a great golfer, but more importantly, a fine young man," said Blake Ware, St. Anne's-Belfield School's head golf coach and Upper School dean of students. "He's involved in many aspects of School life beyond golf, from colorful commentary on our student broadcast network to leading the Student Life Committee. I've worked with him for five years now and am grateful for his many contributions to the team and School."
McNamara received a $2,000 scholarship from the Association, which he will use next year at Transylvania College where he will likely study marketing and economics.
Comments