Stable Craft Brewing hires consultant for brewery expansion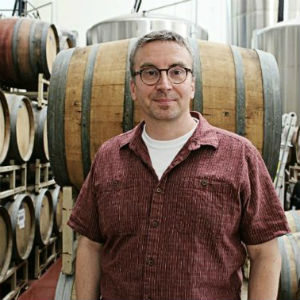 Stable Craft Brewing is now working with brewing consultant Peter Boettcher as the Augusta County-based craft brewer ramps up its planned expansion.
Boettcher has owned and operated his own brewing consultant agency for five years, but his experience in the brewing industry expands over 30 years. He got his start in the industry when he became a journeyman brewer and maltster through the chamber of commerce in his native Germany.
From there, Boettcher attended the Technical University of Weihenstephan and Doemens World Brewing Academy where he earned a certification in brewing science and a degree in brewing science, respectively. Boettcher relocated to the United States and started his professional career at the Pennsylvania Brewing Company in Pittsburgh, Pa.
He was responsible for the creation of award-winning recipes at the Pennsylvania Brewing Company, as well as the production and quality control of bottom and top fermenting beers, supervision of staff and purchasing of raw materials. Boettcher significantly increased brew house efficiency and reduced the cost of operation throughout the company.
Boettcher has also worked for the Baltimore Brewing Company in Maryland, Abita Brewing Company in Louisiana, Pall Corporation in New York, Pacific Western Brewing Company in Canada and, most recently, the MillerCoors Brewing Company out of the its Fort Worth, Texas location.
Over the years, Boettcher has been responsible for a variety of tasks related to brewing, including consistent involvement in quality control, production and business planning, at the range of locations he has worked.
He has also been a Great American Beer Festival Gold Medal Winner four times, a Great American Beer Festival Silver Medal Winner once and a Great American Beer Festival Bronze Medal Winner twice. The medals were received in different categories, but most often in the German-style lager category. Three of the four new 20-barrel fermentation vessels.
Boettcher currently lives and works in Fort Worth, Texas where he not only operates his brewing consultant agency, but also instructs students at Eastfield Community College in Dallas. He aided in the development of the brewery program at the college, which boasts a 98 percent job placement rate.
Within his consulting services, Boettcher provides technological and technical expertise for process and quality improvements throughout the production process. He works with large brewing companies, craft breweries, malting plants and cider companies.
Highlights of his consulting career include project management for Anheuser-Busch InBev in Russia where he took on the task of helping the company to modernize and expand its production facility and consulting for the European Union funded SARD III project in Turkmenistan. He has also had clients as far away as South America and Australia.
Boettcher is passionate about his work with both large and small breweries and enjoys passing on his expansive knowledge of the industry for the improvement of operations. Boettcher will assist Stable Craft Brewing with charting the brewery's continued growth.
Story by Katherine Hensley