St. John's edges Liberty in ninth, 1-0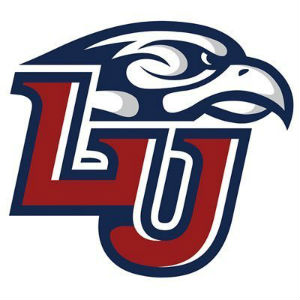 For the second straight afternoon, the No. 20 St. John's Red Storm used a two-out, single in the ninth inning to defeat the Liberty Flames, Sunday at Jack Kaiser Stadium. After winning 7-6 on a two-out, ninth-inning single on Saturday, Red Storm designated hitter Robert Boselli III scored third baseman John Valente with a two-out single in the bottom of the ninth for a 1-0 victory over the Liberty Flames on Sunday.
Shut out for the first time this season, Liberty falls to 26-20. St. John's, which has won 18 out of its last 19, raises its record to 32-11.
Liberty starting pitcher Noah Skirrow and St. John's starting pitcher Micheal LoPresti matched each other over the first six innings of the contest. Skirrow pitched six scoreless innings, scattering three hits. The freshman right-hander struck out six and walked five.
Meanwhile, LoPresti pitched 5 2/3 innings, before being lifted with Liberty runners on the corners in the top of the sixth. He gave up five hits, struck out two and walked one.
The Red Storm had a scoring chances in the second and fourth innings. St. John's loaded the bases with two outs in both innings, only to come up empty. In the second, Skirrow struck out left fielder Mike Antico to end the inning. In the fifth, Flames center fielder D.J. Artis robbed Valente of extra bases with an over the shoulder, running catch to record the final out of the frame.
Liberty mounted scoring threats in the fifth and the sixth. In the fifth with two men on and two out, LoPresti was able to get Flames second baseman Will Wagner to foul out to third after a lengthy at bat. In the sixth, with runners at the corners and two out, LoPresti gave way to left-hander Joe LaSorsa, who was able to get Liberty first baseman Dylan Allen to fly out deep to right field to keep the game scoreless.
St. John's moved a runner to second with one out in the eighth, only to be turned away by Liberty reliever Zack Brockman. Boselli III singled to open the home half of the inning and advanced to second on a sacrifice bunt by first baseman Luke Stampfl. However, Brockman battled back striking out catcher Wyatt Mascarella for the second out and after intentionally walking right fielder Anthony Brocato, induced pinch hitter Chris Stefl to fly out to left field to end the inning and keep the Red Storm off the scoreboard.
With one out in the home half of the ninth, St. John's Valente walked and moved to third on a two-out single by second baseman Josh Shaw. Boselli III followed with a single to left to give St. John's the 1-0 win.
Liberty reliever Brockman drops to 1-1 on the season. Brockman allowed one run on three hits over 2 2/2 innings. He struck out two and walked two.
St. John's reliever Turner French moves to 3-0. He yielded one hit over two scoreless innings. He struck out two.
Liberty outhit St. John's, 7-6. The Flames left seven men on bases, while the Red Storm left 13. Neither team committed an error.
Comments