St. Anne's-Belfield School senior Andy Wood wins national recognition for 'Dakota Rising'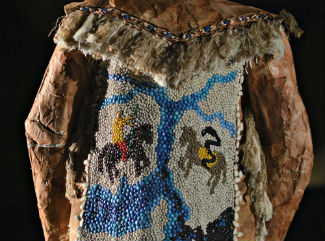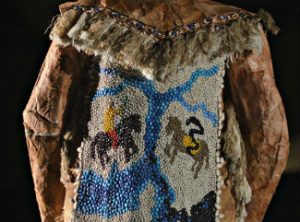 St. Anne's-Belfield School senior Andy Wood  has received a national Silver Medal in addition to a regional Gold Key for his wearable art creation Dakota Rising.
The awards came as part of the Scholastic Art & Writing Awards, and Wood was the only Charlottesville student to receive a national honor for art.
The garment was debuted at the School's Wearable Art Runway Show, one of the year's most beloved events, which annually features student garments created from anything other than fabric. The 2018 show celebrated "The United States" from coast to coast, including pieces like Hot L'Anta,Vermonster, and of course Dakota Rising.
"Students were not only creative with their construction choices, but with their selections of what products and themes would be represent their chosen states," said Alexis Van Selow, Upper School art teacher and Art Constructions class instructor.
""Every year I'm impressed with the garments that our students are able to construct out of materials other than fabric, but this year was unbelievable. They were working with everything from corn husks to lottery tickets to bee's wax and loofahs!"
About St. Anne's-Belfield School
St. Anne's-Belfield School is a co-educational preschool through grade 12 day school of more than 940 students and 150 faculty and staff, with a boarding program in grades nine through twelve. Nineteen countries are represented in the student body, with 41 percent of students receiving financial aid. More information may be found at www.stab.org.