Speaker: Animal rights groups 'cherry-picking' scripture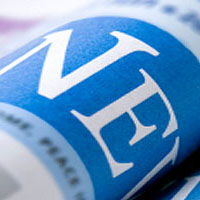 The Animal Agriculture Alliance is warning American farmers and ranchers that animal rights groups are increasing efforts to give modern agriculture a negative image by attempting to influence major religious denominations.
"Americans are a spiritual people, but not everyone is familiar with the scriptures," said Kay Johnson Smith, president and CEO of the alliance. She said animal rights groups "are cherry-picking scripture passages to promote their ultimate agenda, which is to eliminate animal agriculture."
Smith told farmers attending the American Farm Bureau Federation Annual Convention that her organization has seen an increase in animal rights policy positions in mainstream religious platforms in the past few years. The Presbyterian Church (USA), the Episcopal Church and the United Methodist Church have passed resolutions urging members to abstain from eating meat or opposing modern animal agriculture for "moral" reasons, she explained.
"I didn't anticipate it in my own church in Alexandria, Va., but last year during a stewardship meeting someone read an animal rights religious platform statement almost word for word," Smith said.
The Humane Society of the United States has sponsored an "animals and religion" outreach program since 2007. HSUS has paid for a staff member to attend seminary and become ordained in order to give the program credibility, Smith noted. HSUS has a 15-member multi-faith advisory council that is developing a youth Sunday school curriculum.
In 2014, People for the Ethical Treatment of Animals launched a "Jesus People for Animals" effort to "help Christians convert to vegan food and clothing."
Smith said it's time for farmers and ranchers to counter those efforts. For several years the alliance has been researching public opinion on the topic of animal rights and religion. It has sought out biblical scholars to counter the animal rights agenda by pointing out how scripture passages are being misinterpreted.
"The Bible gives you permission to use animals and applauds you for doing so," Smith said, quoting Dr. Wes Jamison, a Palm Beach Atlantic University professor and ordained minister.
Jamison added that "in many cases there is a plain misunderstanding or deliberate re-interpretation of text" to justify the anti-animal agriculture attitudes.
A tool kit to help farmers, ranchers and agribusinesses counter anti-animal agriculture moral statements is being developed, said Hanna Thompson-Weeman, alliance vice president of communications
"It's time for the agriculture industry to step up," Thompson-Weeman said. "For years we've been reluctant to be outspoken on this issue. But now it's reached a full boil.
"We need farmers and ranchers to be our eyes and ears out there. We can't be at every church meeting or even every national conference. Be on the watch for these statements. Be willing to speak out at your local church meeting or write a letter to the editor.
"Because if we're not at the table," she concluded, "we're going to be on the plate."