Spanberger to host prescription drug town hall in Goochland County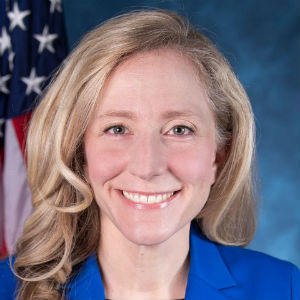 Rep. Abigail Spanberger will hold a prescription drug-focused, public town hall on Monday, Feb. 24, to hear from Central Virginians about how rising healthcare and prescription drug costs are directly impacting them.
Spanberger will be joined by AARP Virginia State Director Jim Dau to answer questions from Goochland residents about trends and statistics related to high prescription drug costs in Central Virginia and across the country.
In addition to hearing community members share their stories, Spanberger will also discuss some of her recent work and accomplishments in the U.S. House related to lowering the cost of prescription drugs.
Details
WHEN: Monday, Feb. 24, 6-7 p.m.
WHERE: Goochland Recreation Center, 2415 Sandy Hook Road, Goochland
"Over the past few years, the rising cost of prescription drugs has jeopardized the health and financial security of thousands of Central Virginia seniors and families. In conversation after conversation across our district, this problematic trend continues to be a top concern for our neighbors—and it's shared by citizens across the country. But for too long, lawmakers have refused to take concrete steps to lower the outrageous prices of many lifesaving medications," said Spanberger. "The personal stories of those struggling with high healthcare costs should motivate us to take immediate action. Next week, I look forward to hearing from Goochland residents about their experiences with skyrocketing drug costs—and I hope many of our neighbors will join us to learn more about ongoing efforts in Congress that would help increase competition in the pharmaceutical industry, demand accountability from drug-makers, and lower out-of-pocket costs for consumers."
Since arriving in the U.S. House, Spanberger has made lowering drug costs for Central Virginians a top priority. In October 2019, the U.S. House voted 403 to 0 to pass Spanberger's bipartisan legislation to help tackle the prescription drug affordability crisis, increase drug pricing transparency, and hold pharmacy benefit managers (PBMs) accountable.
In December, Spanberger helped pass the Lower Drug Costs Now Act, which would help lower prices for Central Virginia seniors and families by giving Medicare Part D the power to negotiate directly with drug companies.
Spanberger's prescription drug-focused town hall with be her second public town hall held in Goochland County and her second public, prescription drug-focused event since her swearing-in in January 2019. In November, Spanberger convened a two-day healthcare tour across Virginia's Seventh District.
To close the tour, Spanberger hosted a community forum in Henrico County alongside AARP Virginia to discuss high prescription drug prices in Central Virginia and to discuss the recent passage of her legislation to expand transparency within the murky world of PBMs.
Last month, Spanberger launched her 2020 Prescription Drug Survey to gather direct feedback from her constituents on the growing crisis of prescription drug costs.
Comments