Sox blank Potomac Nationals 2-0 in series opener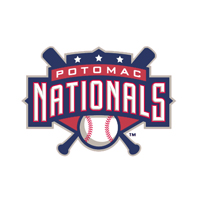 For the fifth time in April, the Potomac Nationals (8-11) failed to plate a run, as the Salem Red Sox took the series opener 2-0 on Tuesday night.
RHP Jackson Tetreault (L, 2-1) allowed just one run over six innings in his second straight quality start for Potomac, but LHP Jhonathan Diaz (W, 1-1) tallied his best start of the season for the Red Sox. Diaz allowed just three men to reach scoring position over six-shutout innings, while the Salem bullpen faced just one over the minimum over the final three frames.
The first four innings were fairly uneventful for both teams, as neither side put a runner past second base. Tetreault ran into trouble in the fifth frame, as DH Joseph Monge drew a leadoff walk. Monge, in his first game with the Red Sox after he started the season at AA Portland, scored two batters later on a sacrifice fly from RF Jagger Rusconi, and then drove in a run in the ninth inning. Monge plated SS Ryan Fitzgerald with a two-out single off of RHP Jeremy McKinney in the final frame.
Potomac's offense scuffled against the league's third ranked pitching staff. DH Cole Freeman double with one out in the fourth inning, but was stranded at second base. The P-Nats then loaded the bases with two outs on a single and two walks in the fifth inning, but 2B Osvaldo Abreu flied out to right field on the first pitch he saw from Diaz.
Freeman led off the sixth inning with a single for Potomac, but was caught stealing for the first time in eight attempts on the season. In the home half of the seventh inning, RHP Joan Martinez hit SS David Masters with a pitch with two outs, but Masters was stranded at first base. CF Armond Upshaw drew a leadoff walk in the eighth inning, but was caught stealing by C Nick Sciortino. After Monge's single made it 2-0 Salem in the ninth inning, RHP Jake Cosart (SV, 2) struck out two batters in a perfect ninth inning, which closed out Salem's victory.
Off of the shutout, Potomac will turn the page to Wednesday night, when they'll face Salem RHP Bryan Mata (1-0, 0.54). The Red Sox's right-handed starter hasn't allowed an earned run since his season debut (4/6) and has 17 strikeouts over 16.2 innings in his second trip around the Carolina League. The P-Nats will counter with LHP Nick Raquet (1-2, 6.43) in an effort to level the series. Raquet allowed five runs on 10 hits in a loss to Winston-Salem on Thursday night.
First pitch at Northwest Federal Field on Wednesday night is set for 7:05pm. The Potomac broadcast will get underway at 6:50pm with the P-Nats Leadoff Show. You can listen to the Potomac broadcast at potomacnationals.com or on the TuneIn Radio App.
Comments