Small but cozy: Technology expanding small apartment spaces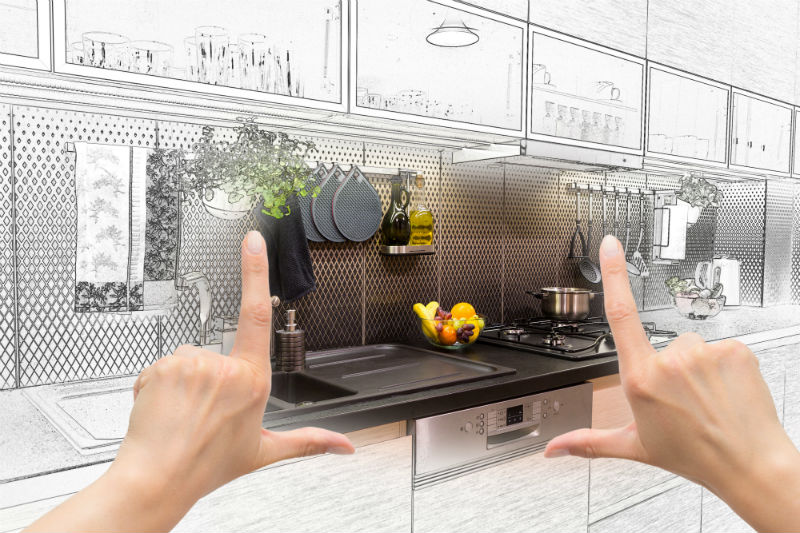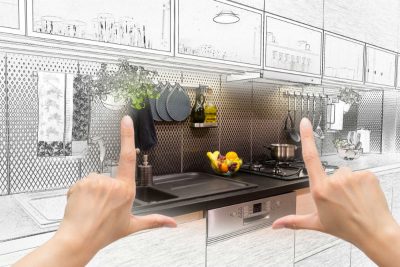 It is already a well-known fact that a shortage of living space really exists in the real estate markets of many large cities. Density of the urban populations on an increase and is associated with a mass relocation to cities and the growing economic and social significance of metropolitan areas.
According to the 2015 International Organization for Migration report, around three million people were moving to cities every week.
About 54% of the world's population lives in cities (in 1950 the figure was 30%). Over a half of urban residents live in 1,022 cities around the world with more than 500,000 inhabitants. Today, there are about 30 metropolitan cities with over 10 million residents on the planet. Experts suggest that the number of metropolitan cities will increase by 2030 to at least 41, and 53 at most.
It should come as no surprise that the segment of small, low-budget apartments is growing in popularity year by year. Due to the high demand and insufficient supply of affordable housing options on the market, residential property prices are growing constantly. The rental rates are increasing accordingly. Therefore, investing in a residential property in large cities is becoming of particular relevance.
Smaller size – greater affordability
Investors all over the world are following the trend. Both, the major companies and individuals are investing in the purchase and renovation of existing residential properties, in an effort to increase their yield and capacity, as well as buying former hotels, garages, idle commercial facilities and converting them to residential real estate.
In England, the US and some other countries the number of houses in multiple occupation (HMOs) is growing. The homes rebuilt as HMOs,are designed to accommodate at least three independent tenants. Living in separate rooms, they can share the kitchen and bathroom. Moreover, rental yields for HMO facilities are significantly higher than for conventional single-family rentals. The demand for micro-apartments is growing due to the lack of living space and the costliness of '"full-fledged" apartments.
As emphasised by Marina Filichkina, Tranio Head of Sales, "Today, the yield rates for micro-apartments are getting higher than for the standard small apartments, which are slightly larger in size. This type of property is popular with both tourists (especially if more centrally located) and entrepreneurs that arrive for business trips and so on. Micro-apartment buildings are often constructed near famous office or exhibition centres, which increases the demand, and therefore the yields. Such apartments are cheaper than the full-fledged ones, while the 'layout' is frequently the same (a sleeping space, a bathroom and a kitchen area)."
Such type of property as micro-apartments not only attracts visitors but also appeals to locals. The number of one or two-person households finding it easier to buy or rent micro-apartments, especially, if the micro-apartment complex offers extra benefits such as parking, gym, swimming pools and others, is growing in Europe. The micro-apartment markets of the UK, Germany, France and the Netherlands are especially well developed. The size of residential property offered there is usually around 17-35m2.
In Japan, studio apartments range in size from 9m2 to 14m2. They are likely to include a room, a kitchenette, most often located in a tiny corridor, and a separate bathroom. The sleeping accommodation is usually located on 'the second floor' of the room and represents a loft bed allowing to save a significant portion of space. Renting such a residential property may cost about $500 per month.
The most fanciful predictions about what 'the smallest' residential properties of the future will look like can be made when taking into account the speed of technological advance and the levels of urbanisation. But, in certain countries (e.g., China and Japan), a new trend – the so-called 'capsule hotels' offering literally capsules instead of conventional rooms – has already emerged and gained popularity.
Capsules are stacked or put in a line along the corridor. The amenities include bed linen, TV, Wi-Fi and air conditioning. In some hotels, capsules also have a small wardrobe, a mirror, and a foldable computer desk. They are leased on a daily or monthly basis. Renting such 'rooms' in China and Japan averages about $30 per night or $450 per month.
What do the tenants dream of?
The modern technologies not only allow cutting costs, attracting prospective tenants, but also help the investors to make aesthetic, functional and comfortable residential properties 'out of nothing'. According to Brian Davis, co-founder at SparkRental.com, "landlords can spend less than $1,000 in total on these upgrades, and can often recover those cost within 12-18 months in the form of higher rents."
Surveys show that 86 %of millennials would agree to pay more for a property fitted with smart technology. The use of the future technologies brings the comfort of living to a new level: the issues of security, entertainment, prompt resolution of everyday concerns, and most importantly – economy, are treated differently.
A single safety device such as a smart lock can be used instead of spending money on a home security system. Simply changing the entry code would make the problems of the lost keys and calling a locksmith an issue of the past. It also allows for an easy changing of the locks between the occupants.
Water and energy saving systems would not only allow to cut the utility costs but also give a chance to demonstrate environmental responsibility. The active use of solar panels would help to reduce expenses and make the building independent. The ultramodern heating and cooling systems would monitor the current weather forecasts to maintain comfortable conditions indoors. According to expert estimates, smart lighting can potentially reduce electricity consumption by 90%. The enhanced photovoltaic panels are rather effective in supplying power to individual circuits to which LED lamps, computers and other electronics are connected. Even the transparent glass adhesive photovoltaic tape is available today.
In view of the existing property renovation, the architectural and social Tiny House Movement demonstrating how even a tiny apartment can look similar to a spacious penthouse thanks to the creative use of new technologies is gaining momentum in the real estate market.
As shown by the US National Association of Home Builders survey, more than half of the respondents would consider living in a home that is less than 55 m2. While among millennials, 63% would choose small apartments. This approach is associated not only with such properties being cheaper to rent and maintain but also because they are easier to clean and make them cozy and comfortable.
Regardless of size, the property must be zoned wisely. The point is not in saving space but in redesigning it. The kitchen occupies a special place in every home. According to the Concord Group survey results, 40% of the potential tenants voted for an open floor plan, further 47% – for a large kitchen. More than a half (53%) of the respondents surveyed by Softwareadvice.com, claimed that a modern kitchen designed as a single unit would become one of the important factors when choosing a property for lease.
Designers are coming to help
Even a small residential unit can be transformed into a multifunctional home using a set of sliding, modular dividers, the mobile units that can shape a kitchen, a bedroom or dressing room at any time by moving in the desired directions.
The modern examples of designer convertible furniture encapsulate style and comfort. For instance, the 'bedroom in a box' transformer includes a bed with a wall light at the headboard, a desk, a cupboard and a wardrobe. Once used, each module can be pushed back into the 'box' hidden away from sight.
The module of folding cushion-topped cubes can transform into a shelf, a desk or a bed, making even the smallest space functional.
Another example of a designer space-saving solution is the Work & Play module that quickly transforms the room into a bedroom or a home office and vice versa. It has an office located on one side and a full-sized bed on the other. An easy-to-use steering mechanism allows to change the functionality of the facility effortlessly.
Experts usually do not recommend budgeting more than 10% of the property's initial value for renovation. Wall demolition can be one of the highest expenditures, but a creatively designed open space with a correct zonation can become attractive to most tenants even if it exceeds that threshold.
Article by Anastasia Shikherina, real estate writer for Tranio.