Small business owner Elliot Pope announces candidacy for GOP nomination in Sixth District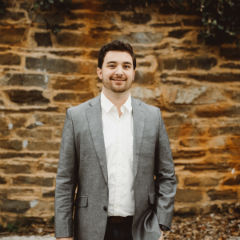 Elliot Pope, a 34-year-old small business owner, has announced his candidacy for the Republican nomination in the Sixth Congressional District.
Pope is a home builder, graduate student at Liberty University, husband, and father who believes that the future of conservatism is at stake in this election.
"I'm concerned about the future of conservatism in America. This is an election about the future. My passion is to connect solid conservative values to a new generation. We do not need to compromise our values, but we do need to engage young voters in relevant ways. The survival of our ideas depends on it," Pope said.
Pope has spent time as a small business owner, youth pastor, and tradesman. He said he knows what it means to work hard to provide for his family, understands people, and how the government should function to benefit the average American rather than elite politicians.
"I am a builder by trade, and if given the opportunity, will build a bridge connecting our conservative and free market values to the next generation. We can reclaim the future that career politicians have placed in peril. I am of the generation and class that will actually have to live with the consequences of the decisions I make in Washington, DC."
Pope's campaign website can be found at www.votepope.com.