Slumping Nationals fall out of first in NL East, fall to Arizona, 6-4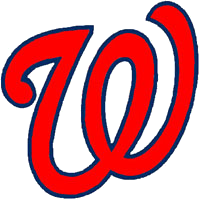 Starter Doug Fister got touched up early, and a furious ninth-inning rally came up just short for the Washington Nationals in a 6-4 loss to the Arizona Diamondbacks on Monday.
The loss, the fourth in a row for the Nats, drops Washington (54-50) from first place in the National League East, a game behind the New York Mets (56-50), 12-1 winners at Miami Monday night.
Fister (4-7, 4.60 ERA) gave up five runs on eight hits in six innings of work, striking out six without issuing a walk.
The loss was the third for Fister in his last four starts, a stretch that has seen Fister go 1-3 with a 6.14 ERA.
Zack Godley (3-0, 1.50 ERA) got the win, giving up three hits in six scoreless innings, striking out six and walking two.
Ryan Zimmerman hit a solo homer in the bottom of the ninth to jumpstart a four-run Nats rally. Wilson Ramos added an RBI single, and Michael A. Taylor plated two on a double that cut the margin to two. Brad Ziegler got Jayson Werth and Yunel Escobar to end the game and record his 19th save.