Top News
Skyland Resort is celebrating apple season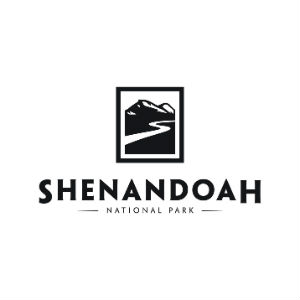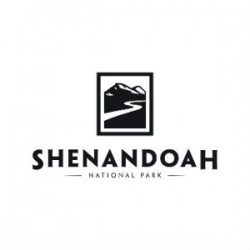 As the saying goes, "An apple a day keeps the doctor away," and Skyland Resort and Big Meadows Lodge in Shenandoah National Park are making sure guests will get their fill of this delicious fruit when they book an overnight in September. Skyland Resort is located at mile 41.7 and 42.5 on Skyline Drive and Big Meadows Lodge is located at mile 51.
While enjoying the beautiful drive to Shenandoah, there are several stops along an Apple Trail that include beautiful farms with a choice of pick-your-own or choose from already harvested fruit. The Winchester to Shenandoah trail includesMarker-Miller Orchards, Williams Orchards, Thornton River Orchards , Ricker Orchards and Showalter Orchard. The September harvest will boast a mix of varietals and include popular Ginger Gold, Gala or Honeycrisp to name a few.
For guests traveling from Washington, DC to Shenandoah, the trail includes High Places Orchards and Roy's Orchardoffering a vast assortment of pick-your-own or already picked.
During the month of September, guests may use the Promo Code APPLETIME to book an overnight package at Skyland Resort. Package includes overnight accommodations and breakfast as well as one complimentary Cranberry Apple Crisp dessert per room.
Dining during the month will be an apple lover's dream with the abundance of apple items featured for breakfast, lunch or dinner and prepared creatively by Skyland Executive Chef Paul Lombardy and Sous Chef Heather Cash. Favorites includeApple Bacon Pancakes with Hard Cider Syrup; Spinach Salad with Apples, Pecans, Onions and Goat Cheese; Apple Cider Vinaigrette; Baked Brie with Spiced Apples, Walnut Sauce and Sliced Baguette; Chicken Breast Sandwich with Caramel Apple BBQ and Smoked Gouda; Pan Seared Pork Loin with Caramelized Apple and Fennel Sauce; Apple Cider Brined Roast Chicken with Cider Glazed Cipiolinni Onions, Sage and Bacon; Roasted Duck with Apple Butter; Baked Apple Stuffed with Walnut and Brie, Flambéed.
On Friday, September 11th and Friday, September 25th, Skyland will host the next in a series from the Shenandoah Seasonings Hard Cider dinners featuring local hard cider from neighboring orchard, Showalter Orchard. Menu items include Striped Bass Poached in Hard Apple Cider with Apple Fennel Arugula "Slaw", Slow Roasted Veal Loin with Apple Cider Collard Greens and Roasted Local Apple Stuffed with Walnuts, Brie and Local Honey. All menu items will be paired with crisp, refreshing hard ciders from Showalter. The overnight package includes accommodations, dinner for two, etched Shenandoah cider glasses, and breakfast for two.
Saturday, September 19 will be the official day to celebrate all things Apple Butter with the Annual Apple Butter Celebration.  Apple Butter boiling, pony rides, children's face painting & crafts, live entertainment and fun to be had by all.  Featured food includes BBQ Pork Sandwich with Apple Cider BBQ Sauce, Grilled Chicken with Bacon Apple BBQ Sauce, Granny Apple Cole Slaw, Scalloped Apples, Apple Cobbler, Apple Strudel, Cold & Hot Spiced Apple Cider, Virginia Wine & Hard Cider tastings.
Additional lodging promotions, events and activities for planning your Shenandoah getaway are available on our websitewww.goshenandoah.com or call 877.247.9261 to speak with the reservation office.