Six-run sixth leads Lynchburg Hillcats past Pelicans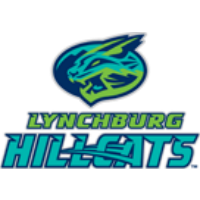 The Lynchburg Hillcats sent 10 batters to the plate in a six-run sixth inning, en route to a 7-3 win over the Pelicans on Friday night in front of 2,473 fans at City Stadium.
The Hillcats (13-14) snapped a season-high six game losing streak with the series-opening win against the Pelicans (11-17).
Trailing 3-0, in the sixth, Dillon Persinger led off the inning by reaching on a hit by pitch. Mitch Longo followed with a single to center, and Alexis Pantoja walked to load the bases. Conner Capel came through with an RBI single through the right side of the infield to bring home Persinger, and an errant relay throw allowed Longo to also come in to score on the play, to make it 3-2.
After Emmanuel Tapia reached on an error to re-load the bases, Jodd Carter followed with an RBI single to center, and Jose Medina then laced a single up the middle to give the Hillcats a 5-3 advantage. Two batters later, Logan Ice delivered the final run of the frame with a sac fly to left field, making it 6-3.
The sixth run inning matches the most runs in an inning this season for Lynchburg, as four hits, and two errors allowed the first seven batters to reach in the frame. Longo tallied three hits on the night to extend his hitting streak to a league-best 17 games.
The Pelicans struck first in the third inning, when Vimael Machin lead off with a two-out walk, stole second, and came around to score on an RBI single from Jhonny Pereda to make it 1-0.
Myrtle Beach would double the lead in the fifth against Hillcats starter Micah Miniard, who allowed back-to-back walks to Andruw Monasterio and Machin. Two batters later, Wladimir Galindo lifted a sac fly to right field, giving the visitors a 2-0 edge.
Miniard, who did not factor in the decision, lasted 5.1 innings, giving up six hits and three runs, walking four and recording one strikeout. It was the deepest he has gone in a ballgame this season.
Kieran Lovegrove (Win, 2-0) followed Miniard, allowing an inherited runner to come across in the sixth, but retired six of the eight batters he faced. He worked 2.1 scoreless innings, walking one and striking out two for his second win of the season.
James Karinchak made his Advanced-A debut and recorded each of the final four outs on strikeouts to seal the 7-3 win.
The two teams are back in action Saturday night when the Pelicans send right-hander Matt Swarmer (2-2, 1.74) to the hill to face off with Hillcats lefty Sam Hentges (2-0, 2.13) in a 6 p.m. tilt.
It's Sparkling Saturday at City Stadium, with post-game fireworks presented by Assurance Financial, and a Cinco de Mayo theme throughout the ballpark.
Max Gun and Matt Present will be on the air at 5:50 p.m. on TuneIn Radio and Radio434.
For tickets and more information visit Lynchburg-hillcats.com, the City Stadium box office, or call 434-528-1144.
Comments