Six-run 10th gives Hillcats 8-2 win at Salem
Daniel Salters belted a two-run homer to right field to cap off a six-run barrage by the Hillcats in an 8-2 victory in 10 innings at Salem Memorial Ballpark Monday night.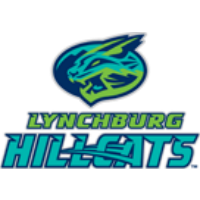 Lynchburg plated the first two runs of the game, an unearned run in the third and an earned run in the fourth. In the third, Saltersreached on an error and eventually scored on a Ka'ai Tom sacrifice fly to center field. The Hillcats tallied the fourth-inning run when Gavin Collins doubled and Jodd Carter singled him home.
Salem responded with a run in the seventh on a Jordan Betts RBI single and a run in the eighth on an RBI single by Tate Matheny. With the game tied, 2-2, Salem loaded the bases with one out in the eighth. However, Leandro Linares struck out two straight batters to strand all three runners. The Red Sox placed two runners on with two outs in the ninth, but once again, Linaresescaped the threat to force extra innings.
Tom began the 10th with a bang when he drilled a 1-0 pitch into the right field corner for a double. Connor Marabell and Willi Castro walked to load the bases with one out. Gavin Collins hit a weak groundball to second base that was misplayed to drive in the go-ahead run.
Leading 3-2, Martin Cervenka crushed a ball over the center fielder's head to plate two more. Jodd Carter followed with an RBI double to make it 6-2. With a new pitcher into the game, Salters pulled the first pitch he saw over the right field fence for his fourth home run of the season. It capped off a six-run, four-hit frame that improved Lynchburg to a Carolina League-best 53-35. The Hillcats raised their record in extra innings to 5-5.
Brock Hartson held Salem in check from the outset despite the no-decision. He only surrendered one run on five hits in six-plus innings. The right-hander struck out six while walking two. Linares earned the victory with 1 2/3 innings of relief in which he struck out two. Billy Strode notched a pair of strikeouts as part of a scoreless 10th on the mound.
Lynchburg has an Off Day Tuesday before beginning a four-game set at Wilmington Wednesday at 6:35 p.m. Shao-Ching Chiang(7-6, 4.08) will start for the Hillcats in the series opener. Fans can listen to the game live at lynchburg-hillcats.com beginning at 6:30.
Comments