Shenandoah Valley Electric Cooperative, SunTrust help Augusta Health cancer patients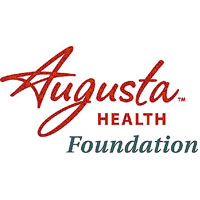 Through the Augusta Health Foundation, Shenandoah Valley Electric Cooperative and the SunTrust Foundation recently made generous grants to the Cancer Services Bridge Fund at Augusta Health.
Shenandoah Valley Electric Cooperative provided funding from its Operation Round Up, a voluntary program that allows its members to 'round up' their monthly bills to the nearest event dollar to create a fund that can be allocated to agencies that help people in need pay their electric bills.
SunTrust Foundation provided a grant award to help residents in financial difficulty.
For nearly twenty years, the Bridge Fund at Augusta Health has helped cancer patients "bridge the gap" to cover expenses during their illnesses.  Because many suddenly cannot work, the Bridge Fund can be used to help patients with their medication co-pays, utility bills, medical equipment, rent/mortgage payments, lymphedema and mastectomy supplies and transportation costs.
"The Bridge Fund has done a lot of good to help our patients," says Leigh Anderson, LCSW, Social Worker at Augusta Health.  "Being diagnosed with cancer and being unable to work for an extended period is stressful, and we don't want anything to add to the stress.  We also don't want patients to walk away from a treatable cancer because they are worried about paying their bills.  These generous donations help us to continue to help our patients continue in treatment with some peace of mind."
The mission of the Augusta Health Foundation is to inspire community ownership through charitable giving to advance health and wellness in our region. The Foundation is the charitable arm of Augusta Health and supports essential patient care programs and services at Augusta Health, including Augusta Health Hospice of the Shenandoah.
Comments