Shenandoah football announces 2018 schedule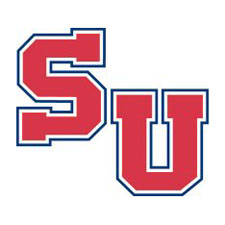 Shenandoah University has six home games on its 2018 slate. The Hornets have the extra home game this coming fall due to the addition of Ferrum College to the ODAC slate. This is the third time in program history, after 2001 and 2004, that SU has hosted six games in a season.
Ferrum, one of Shenandoah's most frequent opponents with 20 lifetime matchups, visits Winchester on Saturday, September 29 for the ODAC opener.
That game is the third in a string of five straight games for Yoder's club. This is the first time in program history that the team has played five straight at home.
After opening with a non-league game at Methodist University on September 1, the Hornets host N.C. Wesleyan on September 8 and Hobart on September 15 to conclude the non-league schedule.
Those latter two games are set for 7 p.m. starts.
Following the Ferrum game to complete September, SU wraps up the five-game homestand against Hampden-Sydney and Randolph-Macon on October 6 and 13, respectively.
The Hampden-Sydney contest is the centerpiece of Homecoming Weekend 2018.
Three of the final four games are on the road with Shenandoah traveling to Emory & Henry on October 20, Bridgewater on October 27 and Washington & Lee on November 10.
The final home game is the November 3 Guilford contest.
SU has faced all 10 opponents at least six times in history with a combined 30 wins versus those schools.
The Methodist opener, which replaces Gallaudet as the season's initial opponent, is the first matchup versus the Monarchs since Shenandoah departed the USA South Conference following the 2011 season.
MU is one of two teams – along with Ferrum – that SU did not face in 2017. Ferrum takes the place of Apprentice from the 2017 slate.
"We have a great home atmosphere and I know our players are going to enjoy having that extra home game this fall," coach Scott Yoder said. "The five-game homestand is also very valuable. We are going to be able to get into a good rhythm as we transition from non-league to league games."