Shakers and Jerkers: Expressions of belief that shaped a culture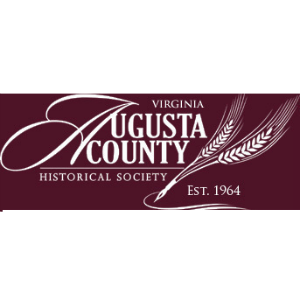 As the Great Revival swept across Augusta County and the Appalachian frontier areas at the dawning of the 19th century, some dramatic, physical manifestations of religious fervor drew wide notice – and some controversy. Douglas Winiarski, associate professor of Religious Studies at the University of Richmond, will describe the world of the "shakers and jerkers" at the Augusta County Historical Society Spring Meeting March 18.
The Great Revival (1799–1805) spawned many dramatic, embodied religious exercises across the trans-Appalachian frontier and southern backcountry – including Augusta County. None drew more astonished commentary or more virulent opposition than "the jerks": involuntary convulsions in which the subjects' heads lashed violently backward and forward.
The ACHS Spring Meeting will be 3 pm Sunday, March 18, at the Augusta County Government Center. It is free and open to the public.
Winiarski will tell Society members and guests how these manifestations arose from a shadowy world of Scots-Irish signs and wonders that flourished in the Shenandoah Valley and East Tennessee. In an illustrated presentation, he will tell how radical Presbyterian "jerkers"–including members of the family of Augusta County resident Robert Tate–fueled the explosive growth of the early western Shaker communities.  Those practices and communities later played a crucial role in the development of the distinctive subculture that scholars have termed Appalachian mountain religion.
Historian and author, Winiarski's first book, Darkness Falls on the Land of Light: Experiencing Religious Awakening in Eighteenth-Century New England, was published by the University of North Carolina Press earlier this year. Author of more than a dozen scholarly journal articles, he has received major fellowships from the American Council of Learned Societies, the Virginia Foundation for the Humanities, and the Omohundro Institute of Early American History and Culture at the College of William and Mary.
Winiarski is currently working on a new book that examines the fascinating but troubled relationship between the western Shakers and Tenskwatawa, the notorious Shawnee Prophet and brother of the famed war captain Tecumseh, during the years leading up to the War of 1812.
The ACHS was founded in 1964 to study, collect, preserve, publish, educate about, and promote the history of Augusta County and its communities. More information is available online at www.augustacountyhs.org.