Series Preview: VMI baseball looks to right ship in SoCon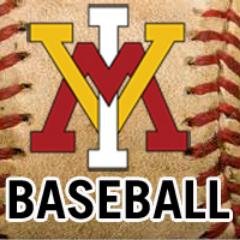 VMI baseball entered the 2018 season with expectations. With Josh Winder, Matt Pita, Matt Dunlevy, Peyton Maddox, Collin Fleischer back, the Keydets were being talked about as a darkhorse SoCon championship contender.
And then in the first week of the season, VMI recorded a pair of wins over Top 20 teams, at South Carolina and at Virginia, reinforcing the early optimism.
But entering the first SoCon home series of the season this weekend, the Keydets are just 10-12 overall, and a key reason why is the rough start for Winder (1-3, 5.57 ERA in 2018).
Winder, a 6'5" junior right-hander from Richmond with a fastball that routinely reaches 95 mph, had put up solid numbers in 2017, going 7-6 with a 3.59 ERA, with 112 strikeouts and just 19 walks in 107.2 innings, with an opponent batting average of .246.
The power and control numbers are still right on – Winder has struck out 36 and walked eight in 32.1 innings – but he's been getting hit hard. Opponents are batting .319 against Winder thus far in 2018.
A culprit has been poor defense behind Winder, who has given up 11 unearned runs, six in an 8-4 loss to UMass-Lowell on March 9.
It can be hard on a pitcher when he needs to get extra outs to get out of innings, and the issue has really been across the board for the Keydets this season, ranked eighth in the nine-team SoCon in fielding percentage, at .951.
The offense, led by Pita (.378./.430/.684, 5 HR, 22 RBI, 12 steals) has been doing its job. Pita is one of four Keydets hitting over .300 (Dunlevy is at .352, Maddox at .338 and Malbon at .302).
Nathan Eaton is also someone to watch out for – with a .270/.389/.528 slash line, and 16 steals in 17 attempts.
The Citadel (11-12) will start Dylan Spence (1-2, 2.95 ERA) in Friday's opener. Pitching is a strength for the Bulldogs – Saturday starter Alex Biakilis is 2-2 with a 3.09 ERA, and the back end features Jonathan Sabo (no earned runs in five appearances in 2018, with three saves) and Jordan Buster (a 3-1 record and 2.18 ERA in 11 appearances out of the pen, with a team-high 36 strikeouts in 20.2 innings.
The offense is keyed by senior shortstop William Kinney (.344/.412/.533), who has a team-best three homers and 11 extra-base hits in 22 games in 2018.
Preview by Chris Graham