Series Notes: VMI baseball wraps up regular season at Samford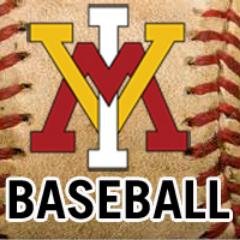 VMI baseball wraps up its regular season with a three-game series in Birmingham, Ala. against the Samford Bulldogs. First pitch Thursday night is set for 7 p.m. ET (6 p.m. Samford time), with games at 5 p.m. and 1 p.m. to follow Friday and Saturday (also ET).
How to Follow
Fans can see all three games free of charge on the SoCon Digital Network, and live stats will also be available.
Probable Starting Pitchers
Thursday: VMI RHP Josh Winder vs. SAM RHP Cody Shelton
Friday: VMI RHP Zak Kent vs. SAM LHP Samuel Strickland
Saturday: VMI TBA vs. SAM TBA
Leadoff Hitters
This final series, as always, will play a huge factor in positioning for next week's conference tournament. Both teams could get as high as second place, with VMI needing to sweep the series and see ETSU sweep Wofford to do so.
On the other hand, with one win in the series, the Bulldogs would clinch the #2 seed, and the Keydets could conceivably finish the regular season anywhere from the #3 seed to the #7 seed in that scenario.
On that note, VMI is looking to accomplish it hasn't done before. The Keydets have not been seeded higher than fourth in a SoCon tournament since the league went to a single-seeding method (rather than divisional play) in 1988, and have not been seeded higher than third since doing so in the Big South in 2008.
Of all the hot hitters the Keydets have had in conference play, perhaps the hottest hitter of all has been Jake Huggins. Huggins is hitting .357 in SoCon action, with all four of his homers and an OPS approaching 1.000 (.973).
Matt Pita has been among the SoCon, and in some cases, national leaders in several categories throughout the year. He is also making his mark on the school record book, as he moved into third all-time in school history in single season total bases (137) last week against Wofford. His 78 hits are the fifth most in school annals, and he became only the fifth Keydet ever to go over the 20-double plateau as well (Chris Catanzaro, Robert Crumpler, Klint Reed, David Geary).
Next Time Out
The Keydets will open the SoCon Tournament on Wednesday, May 23 against an opponent to be determined.
Comments