September 2017 general fund revenue collections up 5.5%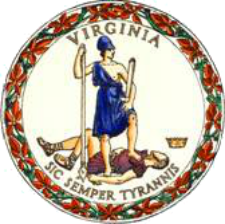 September General Fund revenue increased 5.5% from the previous year – largely due to payroll withholding taxes, sales taxes, and corporate income taxes.
Speaking to the revenue increase, the Governor stated, "Virginia's strong economy continues to contribute to positive revenue growth. These numbers are a clear indicator that we are making real progress building a new Virginia economy that works for everyone, but we can't afford to let up now. I intend to spend every day of this administration building on our success growing and diversifying Virginia's economy."
September completes the first quarter of fiscal year 2018 and is a significant month for revenue collections. Estimated payments from individuals, corporations, and insurance companies are all due in September, along with regular monthly collections in withholding, sales taxes, and other sources.
In September, payroll withholding grew 5.0 percent and collections for nonwithholding grew 0.6 percent from last year. Receipts from sales and use taxes, reflecting August sales, grew 5.0 percent in September. Collections of corporate income tax increased 20.8 percent in September from September of last year. Also in September, collections of wills, suits, deeds, and contracts – mainly recordation tax collections – were $32.4 million, compared with $35.1 million in September of last year, down -7.8 percent.
On a fiscal year-to-date basis, total revenue collections rose 4.1 percent, well ahead of the annual forecast of a 2.7 percent increase. For the same period, collections of payroll withholding taxes – 63 percent of General Fund revenues — increased 4.0 percent, ahead of the annual forecast of 1.8 percent growth. Year-to-date nonwithholding collections were $463.8 million compared with $470.8 million in the same period last year, falling by 1.5 percent and trailing the annual estimate of a 7.0 percent gain. Sales tax collections – 18 percent of General Fund revenues – increased 2.7 percent through September, slightly behind the annual forecast calling for a 2.8 percent increase. Finally, corporate income tax collections through the first quarter of the fiscal year have increased 27.9 percent from the same period last year, ahead of the annual estimate of a 1.6 percent increase.
To view the full report, click here.
Comments