Second half surge pushes Bucs past Longwood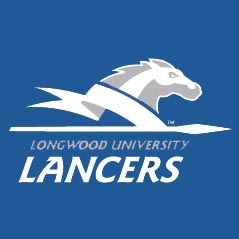 Four players in double figures, led by 11 second-half points apiece from Cortez Mitchell and Travis McConico led Charleston Southern past the Longwood men's basketball team 77-65 Thursday night inside Willett Hall.
Mitchell finished the night with 17 points and added six rebounds and three steals to pace Charleston Southern, as he was joined in double figures by Christian Keeling (15), Travis McConico (14) and Jordan James (10). Mitchell led the surging Buccaneers (12-14, 7-8 Big South) to their fifth win in six games in its late season surge that has seen Charleston Southern move to sixth in the Big South standings with three games to play in the regular season.
The tandem of Mitchell and Keeling scored 12 of the final 14 points of the game for Charleston Southern while combining for 19 points in the second half.
Charleston Southern's second-half effort in which the Buccaneers ramped up its defensive pressure to force nine Longwood turnovers was part of a performance in which the Bucs held the Lancers (6-22, 3-12 Big South) to a .357 shooting clip from the floor.
The Buccaneers were able overcome the seventh 20-point game of the season from Longwood redshirt-junior guard Isaiah Walton. Walton finished with a game-high 24 points, as he was one of three Lancers in double figures along with 14 points from B.K. Ashe and the second double-double of the season from Damarion Geter.
"Our ability to take care of the basketball in the first half really helped us execute and do some things. We were able to score some pretty good field goals," said Longwood head coach Jayson Gee. "In the second half, I just thought we lost our composure a little bit and turned the ball over too much. When you turn it over against this team they make you pay and tonight they had 19 points off turnovers."
Walton continues to find his offensive rhythm, finishing in double figures for the 13th time in his last 14 games. The Oberlin, Ohio native finished the night 9-of-19 from the floor, making 4-of-7 from beyond the arc and adding seven rebounds in 30 minutes.
Geter secured his second double-double performance of the season with 10 points, 14 rebounds, including a pair of rim-shaking dunks. The redshirt-senior forward finished 4-of-6 from the floor, while adding an assist, block and a steal in 37 minutes. Geter has finished in double figures in four of his last five games, as he has had a career year.
"Isaiah is a capable scorer. The fact that he also had seven rebounds was a key," Gee said. "He helped us battle on the boards. Geter was amazing tonight with 10 points, 14 rebounds. He really made a big difference on both ends of the court."
Longwood returns to the road for its final two road games of its 2017-18 regular season at Winthrop and High Point before returning to Willett Hall for senior day against Radford. The Lancers game against the Eagles is set for a 2 p.m. opening tip inside the Winthrop Coliseum.