SCC: April is National Safe Digging Month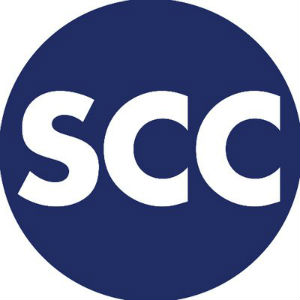 April brings a surge in outdoor work that often includes digging. The State Corporation Commission (SCC) recognizes April as National Safe Digging Month, encouraging individuals and companies to "Dig with C.A.R.E."
"Regardless of where you are, there is a high probability that underground utility lines are nearby, providing vital services and commodities that we depend on every day. Protecting this infrastructure from damage is a shared responsibility," said Frank Hudik of the SCC's Division of Utility and Railroad Safety.
Whether it is a homeowner planting a tree or erecting a fence, or a professional contractor building a highway or a strip mall, preventing damage to underground utility lines when digging or demolishing is a must. Anytime you dig or demolish on a property, you could damage an underground utility line. Doing so can have far-reaching consequences.
Help keep Virginia's underground utility infrastructure damage-free and our communities safe. "Dig with C.A.R.E.!" C.A.R.E. means:
Call 811 before you dig.
Allow the required time for marking.
Respect and protect the marks.
Excavate carefully.
There is no cost to notify Virginia 811 (VA811) when you call or go online at va811.com  to request the marking of underground utility lines.
VA811 can be reached by phone Monday through Friday, 7 a.m. to 5 p.m., except on legal state and national holidays. An emergency notification service by phone is available 365 days a year, 24 hours a day, as is online service for most digging projects.
During the process of marking underground utility lines, locators mark the approximate horizontal location of the underground utility line on the ground to within two feet of either side of the underground utility line using paint stakes or flags. This area is commonly referred as the tolerance zone. Any person digging or demolishing within the tolerance zone, must take all reasonable steps necessary to properly protect, support and backfill underground utility lines such as, but not limited to, hand digging to expose the extremities of all utility lines and not using mechanized equipment within two feet of their extremities.
In the event of any damage to, or dislocation or disturbance of any underground utility line including its accessories, covering and coating, immediately notify the operator of the underground utility line. If a damage, dislocation or disturbance results in an emergency, take immediate steps reasonably calculated to safeguard life, health and property.
If there is an escape of any flammable, toxic, hazardous or corrosive gas or liquid, promptly report the damage by calling 911.
To learn more about Virginia's damage prevention program, contact the SCC Division of Utility and Railroad Safety at 804-371-9980 or visit the Division's website atwww.scc.virginia.gov/urs/mutility/index.aspx.
Comments