Sports
Ryan Kopacsi to return as director of the VCU Pep Band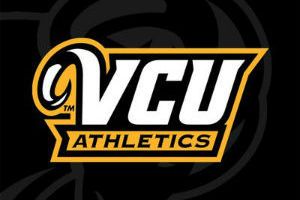 Ryan Kopacsi will return as director of the VCU Pep Band, The Peppas, VCU Vice President and Director of Athletics Ed McLaughlin announced Tuesday.
"Ryan and I share the same vision of making our gameday atmosphere the best in the country – college or pro. We have seen the pivotal role that The Peppas play in creating that atmosphere. After many discussions, we both knew the time was right for him to return to VCU and re-energize our talented students in The Peppas and our fans. I know our fans will welcome him home like we have in VCU Athletics," McLaughlin said.
A native of Varina, Va., Kopacsi previously led The Peppas from 1998-2016, a period in which the boisterous ensemble earned a reputation as one of the best pep bands in the country with energetic performances to a perpetually sold-out Stuart C. Siegel Center, as well as to national audiences.
"First, I want to thank Ed McLaughlin, Kevin Dwan and Duane Coston, all for different reasons, but their willingness to work with me and help me transition has been great," Kopacsi said. "To my VCU family, a day I thought was long gone has come again, and I couldn't be more humbled and honored. I can't wait for us to be performing for the coaches and athletes again and helping to win games by creating the best atmosphere in college athletics. I encourage everyone to come back and see what's going to be cooking again. Let's go!"
Kopacsi's previous stint saw The Peppas expand their vast catalogue to include inspired renditions of "War" and "Africa", now essential fan favorites, as well as other hit songs that have woven their way into the fabric the VCU gameday experience.
While The Peppas are best known for their exploits during VCU Men's Basketball's march to the Final Four in 2011, as well as their rafters-rattling performances during the program's 10-year sellout streak, the band is a fixture at dozens of VCU Athletics and community events throughout the year. In addition to victories at a number of "Battle of the Bands" competitions, The Peppas have appeared on "The Today Show" and have earned the praise of broadcasters and sportswriters around the country.
Season tickets for VCU's fall sports, as well as men's and women's basketball, are on sale now. Fans can purchase season tickets now at VCUAthletics.com or by contacting the VCU Ticket Office at 804-828-RAMS.