Rodriguez leads Hillcats to 5-4 win
Jorma Rodriguez went 2-3 with a double and three RBIs in his first start as a Hillcat to help Lynchburg build a 5-1 lead through six innings. Salem pulled within one and put the possible tying run on second in the eighth, but Leandro Linares entered and retired all four batters he faced to preserve the win for Shane Bieber in a 5-4 Hillcats victory Friday night.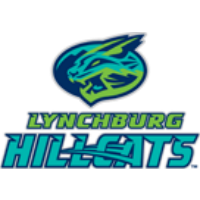 Bieber went the first seven innings and held Salem to three runs on seven hits in seven innings. The right-hander struck out nine and did not walk anyone to improve to 5-1 with the Hillcats. It marked the sixth time in 12 starts that Bieber recorded at least six strikeouts while issuing no walks in an outing. Linares notched his fifth save with Lynchburg by recording four outs to lower his ERA to 0.89.
After a leadoff walk to Jodd Carter in the third, the newest addition to the Hillcats roster, Jorma Rodriguez, doubled to right to score Carter from first and give the 'Cats a 1-0 lead. The Red Sox tied it in the fourth. Josh Ockimey began the inning with a double and advanced to third on a groundball.
An Austin Rei sacrifice fly scored him to knot the game up at 1-1. In the fifth, Carter and Daniel Salters led off the inning with a pair of singles. Rodriguez moved both runners up with a sacrifice bunt, and Sam Haggerty hit a sacrifice fly to plate Carter, regaining the Hillcats lead.
After loading the bases with a pair of singles and a walk to lead off the sixth, the Hillcats struggled to take advantage as they followed up with two strikeouts. A two-out fielding error brought Sicnarf Loopstok home. In the following at-bat, Jorma Rodriguez singled to left-center to score both Connor Marabell and Gavin Collins, giving the 'Cats a 5-1 advantage.
Tate Matheny led off the Red Sox half of the seventh with a triple. Jordan Betts doubled to right to plate Matheny. After a passed ball moved Betts to third, a sacrifice fly from Victor Acosta made it a 5-3 ballgame. The Red Sox continued to add in the eighth. Jeremy Rivera singled with one out in the inning, and Tyler Spoon doubled to deep center to cut the margin to 5-4.
The two clubs clash again Saturday at 6 p.m. Aaron Civale (5-1, 2.08) faces off against Dedgar Jimenez (8-3, 3.61). It will be Autism Awareness Night at City Stadium, and the first 1,000 fans in attendance will receive a T-shirt. Those who cannot attend can listen to the game live at lynchburg-hillcats.com.
Comments