Top News
Robert Hurt: We must work together to combat the threat of ISIL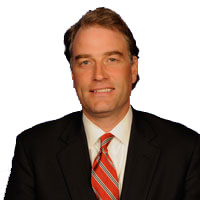 On Wednesday, the President addressed our nation regarding the terrorist group, Islamic State in Iraq and the Levant (ISIL).  Coming just one day before the thirteenth anniversary of that tragic morning of September 11, 2001, it was essential that he engage with the American people about this very real, pervasive threat.
Like all Americans, I have become increasingly concerned by ISIL's growing presence in Iraq and Syria.  It is a radical organization that has committed itself to brutality and the killing of innocent people.  I was especially horrified and saddened by the beheadings of American journalists, James Foley and Steven Sotloff.  However, the dangers ISIL presents far exceed these despicable acts, and there is no doubt that ISIL, left unchecked, poses a serious threat to our national security at home and our friends and allies abroad.
I understand the need to dismantle and destroy ISIL, but I also believe that Congress should conduct a full and open debate to authorize the use of force against them.  The best decisions are made when government can be held accountable for the choices that officials make.  In no circumstance is that more imperative than in the consideration of the authorization of military action in which we put American servicemen and women in harm's way.  While I respect the President's authority as the Commander-in-Chief of our military personnel, Congress is charged with the constitutional responsibility to provide for the national defense.  It is vital that we be given the opportunity to act on behalf of the people we represent in a transparent way by debating and voting whether to commit America to war against ISIL.
Moving forward, the President must continue to keep Congress and the American people informed about ISIL and the threat it presents to our security.  He must explicitly define our nation's strategy with identifiable goals and measuring posts, resolve unanswered questions regarding the rebels in Syria he plans to train and arm, and maintain a comprehensive long-term plan.  Furthermore, we need to fully understand how we are going meet this challenge and achieve our goals.  I urge the President to continue to communicate with Congress and the American people about the strategy he seeks to employ against ISIL and seek Congressional approval to require any further military action.
ISIL has perpetrated considerable acts of terror against innocent people and against Americans, and we must take bold action to ensure that we destroy ISIL.  It is an ever-growing threat to the Middle East region and U.S. security interests, and its threat to our national security will not be tolerated.  I look forward to a robust debate in the House on authorizing force against ISIL in order to eradicate this terrorist organization and protect America's national security.
If you need any additional information, please visit my website at hurt.house.gov or call my Washington office: (202) 225-4711, Charlottesville office: (434) 973-9631, Danville office: (434) 791-2596, or Farmville office: (434) 395-0120.
Robert Hurt represents the Fifth District in Congress.