Robert Hurt: Encourage economic prosperity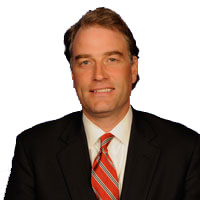 This past week, Congressman Jeb Hensarling, Chairman of the House Financial Services Committee, introduced a robust plan to replace the Dodd-Frank Act entitled the Creating Hope and Opportunity for Investors, Consumers and Entrepreneurs Act, also known as the CHOICE Act.  This measure would do a number of things to encourage economic growth and prosperity, which has been hampered since the implementation of Dodd-Frank.  CHOICE will end taxpayer-funded bailouts of large financial institutions, relieve banks' limited access to capital which slows the economy and harms consumers, and impose tougher penalties on fraudulent actors while promoting greater accountability among Washington regulators.
Proponents of Dodd-Frank billed it as a means to end 'too big to fail' financial institutions that have the potential to wreak havoc on our economy.  Yet, since its enactment in 2010, Dodd-Frank has done the opposite by effectively deeming large companies and industries as 'too big to fail' and putting taxpayers at risk in the future.  Giving such companies and industries competitive advantages over others in the market is not prudent economic policy because it distorts market discipline and allows these entities to take unnecessary risks that could lead to more taxpayer-funded bailouts.
Dodd-Frank was also intended to rein in bad actors on Wall Street, but since its enactment, we have seen its disproportionate effect on our small Main Street banks, credit unions, and their customers by imposing a one-size-fits-all regulatory scheme on community financial institutions.  These regulatory-impacts represent real costs and eliminate choices for consumers – both families and small businesses – on Main Streets from Chatham to Warrenton.  The House has worked in a bipartisan way over the last four years to adopt numerous bipartisan measures to mitigate the impacts of Dodd-Frank.  I am hopeful that Chairman Hensarling's CHOICE Act will be met with thoughtful consideration, and that it will be given a fair chance to replace Dodd-Frank.  Doing so is imperative to allowing our economy the opportunity to grow and propser.
Dodd-Frank has also failed to address one of the leading causes of the financial crisis – our nation's housing finance system and the continued conservatorship of Fannie Mae and Freddie Mac.  Nearly eight years after the financial crisis, these government sponsored enterprises continue to elude reform, putting taxpayers at risk for hundreds of billions of dollars in future bailouts.  Since its implementation, we have seen Dodd-Frank disproportionately harming many aspects of our economy, but its impact on Main Street – the folks who had the least involvement with our financial crisis – is what is most troubling.  It is my hope that the CHOICE Act will move swiftly through our legislative process and serve to reform Dodd-Frank in a thoughtful and meaningful matter.  I look forward to working together with my colleagues on both sides of the aisle and both sides of the Capitol to restore America's financial stability and America's promise of a brighter future.
If you need any additional information or if we may be of assistance to you, please visit my website at hurt.house.gov or call my Washington office: (202) 225-4711, Charlottesville office: (434) 973-9631, Danville office: (434) 791-2596, or Farmville office: (434) 395-0120.
Robert Hurt represents the Fifth District of Virginia in Congress.
Comments