Top News
RMH, Blue Ridge AHEC to train 'Promotores de Salud' to prevent substance abuse
  
Staff Report
News tips: [email protected]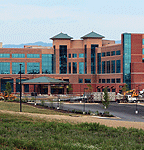 RMH Community Health and Blue Ridge Area Health Education Center are partnering to offer substance abuse prevention training to Hispanic men and women to serve as resources to their communities as lay health promoters.
The training event will take place from 9 a.m.-5 p.m. Feb. 6 at Harrisonburg Mennonite Church, 1552 S. High St., Harrisonburg. At the event, nearly 30 Hispanic men and women will receive training to serve as a resource in preventing drug and alcohol abuse, which often goes hand-in-hand with mental health concerns, according to Tonya Osinkosky, coordinator, RMH Community Health Education and Awareness.
The training, funded through an RMH Foundation grant, is in response to information contained in a 2006 report by the Harrisonburg/Rockingham County Healthy Community Council. The report found that 24.7 percent of local Hispanics experienced psychological distress in the last 30 days, compared with 17 percent of the general population. However, only 7 percent of Hispanics received mental health treatment, compared to 12 percent of the general population. This gap in treatment in part exists due to alternative cultural perspectives on mental health, Osinkosky said.
"Research has shown that substance abuse is often compounded by psychological distress," Osinkosky said. "Our aim is to equip people to serve as resources to their community. In many cases, there is a stigma that prevents Hispanics from reaching out for help. The 'promotores de salud,' or lay health promoters, will be equipped to support friends and family and encourage them to seek help."
Topics related to drug and alcohol abuse will include:
– Emotional, mental, physical and legal consequences
– How the community and family are affected
– Tools to determine when someone has a problem
– How to talk to someone that has a problem
– How to create a community free of drugs and alcohol
Partners in this event include the RMH Center for Behavioral Health, RMH Community Health, Blue Ridge AHEC, Harrisonburg Police Department, Community Services Board, Aaron L. Cook, PC, Attorneys at Law, Harrisonburg League of Therapists and First Step.